Vertex Ventures Israel, TLV Partners Are Israel's Busiest Venture Firms in 2018
According to a new report published Tuesday, the two venture firms each made 11 first investments in Israeli companies last year
Vertex Ventures Israel and Tel Aviv-based venture capital firm TLV Partners were Israel's most active venture capital firms in 2018, according to a new report published Tuesday by Tel Aviv-based research firm IVC Research Center in collaboration with Israeli law firm Amit, Pollak, Matalon & Co. Both Vertex and TLV Partners made 11 first investments last year, more than any other venture firm investing locally. Vertex, which has $960 million in assets under management, was named most prolific venture firm for the second year in a row, having made 12 first investments in 2017.

For daily updates, subscribe to our newsletter by clicking here.

Coming in second with nine investments each in 2018 were CE Ventures, an Israel-based venture fund backed by Chinese peer-to-peer lending company CreditEase, which has been active in Israel since 2015; Tel Aviv-based automotive fund Next Gear Management Ltd.; and MizMaa Ventures, a venture fund based in San Francisco, Hong Kong, and Israel.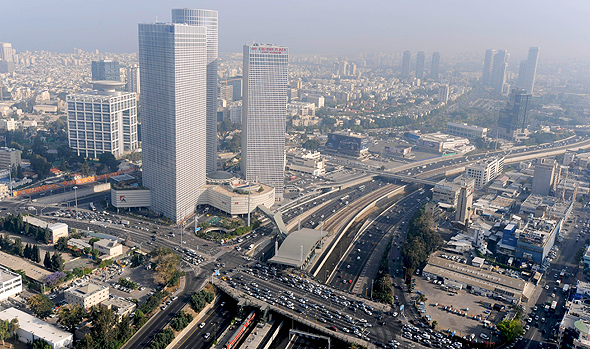 Tel Aviv. Photo: Bloomberg

Israel-based Pitango Venture Capital, Brazil's Rio Ventures Holdings, Israel-focused Silicon Valley venture firm UpWest Labs, and Tel Aviv University's venture arm TAU Ventures each completed eight first investments in 2018.

Altogether, venture capital firms active in Israel made 503 first investments in local companies in 2018, compared to 533 in 2017. Out of these investments, 60% were made by four firms. According to the report, there are currently 211 foreign venture capital firms active in Israel.