Cannabis E-commerce Venture Seeks to Merge with Tel Aviv Shelf Company
A group of Israeli businessmen, investors, and tech entrepreneurs turned its sight to cannabis, a fast-growing local industry and a lucrative niche for companies seeking to leverage the hype on capital markets
A group of Israeli businessmen, investors, and tech entrepreneurs turned its sight to cannabis, a fast-growing local industry and a lucrative niche for companies seeking to leverage the hype on capital markets. They are setting up an e-commerce platform for cannabis-based products and seeking to merge with Tel Aviv shelf company User Trend Ltd.

For daily updates, subscribe to our newsletter by clicking here.

The group includes Ofer and Benny Shabtai, former stake owners in messaging company Viber, brother-duo Hadar and Nir Shamir who jointly own hedge fund Shamir Capital, and Ran Nussbaum, co-founder of Israel-based venture capital firm Pontifax Ltd.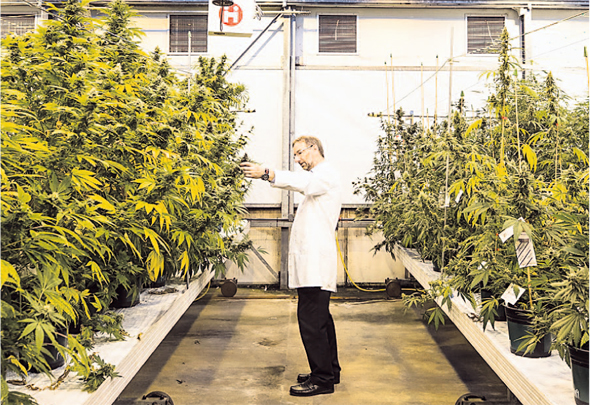 Growing cannabis. Photo: Bloomberg

Other group members include Noam Lanir, CEO of investment firm Livermore Investment Group, Alon Carmeli, founder of web monetization company Babylon Ltd., in which Lanir was a controlling stakeholder.

The deal is conditional on raising NIS 8.5 million (approximately $2.35 million) through the issue of shares.

Cannabis stocks have skyrocketed on the Tel Aviv stock exchange over the past 18 months, leading to a bevy of mergers. There are currently 17 cannabis-related firms listed on the exchange.