Election
Israel Prohibits Anonymous Online Political Content Ahead of April Election
A new decree requires online content paid for or solicited by Israeli political parties and candidates to be identified as such
40 days ahead of the general election in the country, Israel's Central Elections Committee has issued a decree on Wednesday extending existing propaganda law, which prohibits anonymous political publications, to content posted online.

For daily updates, subscribe to our newsletter by clicking here.

The decision, made by the committee's chairman Hanan Melcer, came following a petition filed in December by social activists, to which the ruling Likud party was the only party to explicitly object.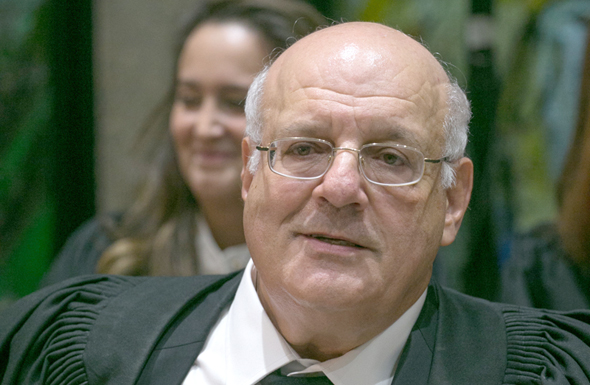 Hanan Melcer, chairman of Israel's Central Elections Committee. Photo: Ohad Zwigenberg

The decree determines that all online publications—including posts, comments, and shares on social media—that were paid for or solicited by a political party or candidate must be identified as such, and include the name of the paying or soliciting party, its address, and its contact information.

The decree emphasized that the responsibility falls on the advertisers and not on social media platforms. The decree states that social media companies should take into consideration the announced changes when deciding whether certain content violates their terms and regulations or local law.

On Tuesday, after several meetings attended by Facebook executives and Israeli officials, Facebook finally announced it will only launch its political ad transparency feature in Israel in mid-March, less than a month ahead of the country's general election scheduled for April 9. The feature will associate paid political ads with the advertising page and showcase them in an archive that will also include additional information on the campaign, such as target demographics, budget, and extent of exposure.

Likud party took responsibility for a previously anonymous campaign that blamed local media for trying to push Israel's general attorney Avichai Mandelblit into indicting Netanyahu on several fraud and bribery allegations.

On Wednesday, Israeli TV broadcasters Keshet and Reshet reported Mandelblit is set to charge Netanyahu on Thursday in three of the cases against him pending a hearing.