Election
Possible Indictment May Give Netanyahu's Rival an Edge, Polls Show
According to two surveys conducted after Israel's attorney general announced his intention to indict Netanyahu, a coalition led by Netanyahu's Likud may fall short of gaining the necessary majority to form a government
Israeli Prime Minister Benjamin Netanyahu may not be able to form a governing coalition following the country's April 9 general election, new surveys show. The surveys, published Friday, were conducted by Israeli broadcasters Kan and Channel 13 News after Israel's attorney general Avichai Mandelblit announced Thursday his intention to indict Netanyahu for several counts of bribery, fraud, and breach of trust in three cases, pending a hearing.

For daily updates, subscribe to our newsletter by clicking here.

According to Kan's survey, Netanyahu's Likud is poised to take 29 seats in parliament, while its main adversary, the newly formed centrist party Blue and White led by Benny Gantz, the Israeli military's former chief of staff, is poised to get 37 seats. Channel 13 gave Netanyahu's and Gantz's parties 30 and 36 seats, respectively.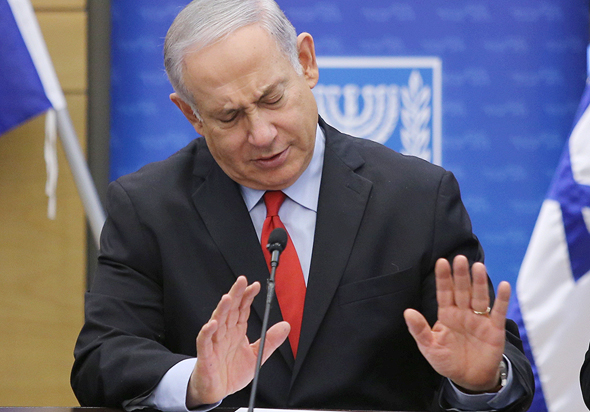 Israeli Prime Minister Benjamin Netanyahu. Photo: Alex Kolomoisky

According to Israeli law, the president appoints as prime minister the candidate that managed to secure the support of a majority among the 120 elected members of parliament.

Both surveys give a Likud-led bloc that includes right-wing and orthodox-religious parties 59 seats, just shy of the required 61 seats. A center-left bloc led by Blue and White gets 61 seats in the surveys.

In a video statement released Thursday, Netanyahu addressed the pending allegations against him, claiming he is being persecuted in a coordinated attempt by the media and left-wing activists to "overthrow the right-wing government," and bring Gantz's "left-wing party" to power.

In his 17-minute speech, Netanyahu claimed the timing of Mandelblit's announcement, just 40 days ahead of the election, is "severely damaging to Israeli democracy."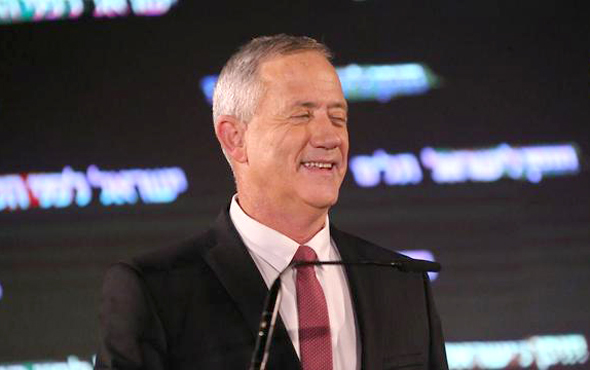 Centrist candidate Benny Gantz. Photo: Moti Kimhi

The announcement, Netanyahu said, aims to float "ridiculous false allegations," without giving him the opportunity to fully defend himself until after the election.

In a statement following Mandelblit's announcement, Gantz called on the prime minister to step down and fight the allegations as a private citizen, proclaiming his party will not form a coalition with Netanyahu.

Responding to a question concerning the charges against Netanyahu presented in a press conference in Hanoi hours before Mandelblit's announcement, U.S. President Donald Trump said that while he is unfamiliar with the details of the investigation, he believes Netanyahu has done a "great job as prime minister." The U.S. President further called Netanyahu "tough," "smart," and "strong."
First embracing right-wing extremism. Now manipulating a free press, accepting bribes, and trading government favors. The allegations against Prime Minister Netanyahu are serious and cut to the heart of a functioning democracy. https://t.co/2oog96eirN

— Elizabeth Warren (@ewarren) February 28, 2019
After meeting with Netanyahu in Moscow on Wednesday, Russian President Vladimir Putin said in a press conference Thursday that the Israeli prime minister has had a significant role in strengthening the ties between the two countries. "We hope that despite internal political events, the pre-election situation, no matter how it unfolds, continuity will be preserved in the development of Russian-Israeli relations," Putin said, according to an official English translation released by the Kremlin.