IBM Israel Files $51 Million Countersuit Against Israel Chemicals
In December, the Israel-based chemical company sued IBM for $300 million, claiming the computing company was responsible for the failure of a 2012 project ICL had commissioned from it
Three months after being sued for NIS 1.1 billion (approximately $300 million) in damages by Israel Chemicals Ltd. (ICL), IBM Israel has filed a NIS 185 million (approximately $51 million) countersuit Monday. In its filings to a Tel Aviv district court, which were reviewed by Calcalist, IBM claims ICL did not pay for services provided by IBM and did not act in good faith.

For daily updates, subscribe to our newsletter by clicking here.

IBM is represented by Adv. Israel Leshem of the law office of Meitar Liquornik Geva Leshem Tal.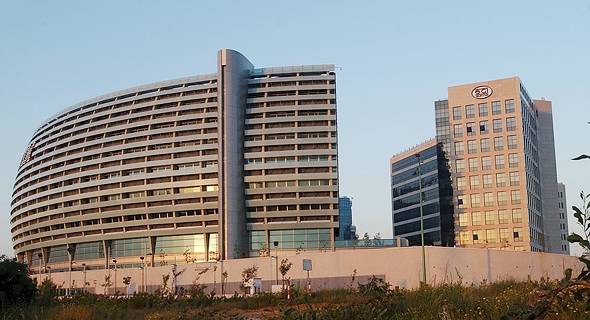 IBM's offices in Petah Tikva, in central Israel. Photo: Haim Ziv

In December, Tel Aviv-headquartered ICL filed a lawsuit over a 2012 project it commissioned from IBM to integrate a number of information systems used at the time by ICL's subsidiaries into one system. ICL claimed that every stage of the project had been unsuccessful and that IBM failed to meet the agreed upon schedule and costs. In 2016, ICL terminated the project after having spent almost $300 million on it—$100 million as payments to IBM, according to the company's court filings.

According to IBM's lawsuit and defense documents, ICL canceled the project of its own accord and did not complain about the services provided by IBM, nor did it claim the project was unsuccessful at the time. According to IBM, ICL's refusal to pay the remainder of sums agreed upon, as well as the bad publicity caused by the lawsuit, have severely damaged IBM and its reputation. In its defense arguments, IBM claimed ICL chose to cancel the project due to a drop in revenues and the resignation of its CEO Stefan Borgas over sexual harassment allegations in late September that year.

In response to Calcalist's request for comment, ICL denied all of IBM's claims.