Pod-to-Meal Startup Wants to Fight Food Waste, Unsatisfying Meals
Doron Marco, co-founder of Israeli meal pod company Genie, spoke at Calcalist's Food Industry and Tech conference in Tel Aviv
Israeli pod-to-meal startup Genie Enterprise Ltd. wants to tackle last mile distribution challenges of food, all the while limiting food waste. Speaking on Tuesday at Calcalist's Food Industry and Tech conference in Tel Aviv, Genie co-founder Doron Marco said Genie's technology can help curb food waste by preparing food on the spot in exact quantities.

For daily updates, subscribe to our newsletter by clicking here.

The company develops smart ovens which perform a sequence of actions such as heating, cooling, microwaving, and steaming to cook pre-made meal pods in minutes. Genie also markets the meal pods, made from freeze-dried fresh ingredients without preservatives, artificial flavorings, colorings, or additives.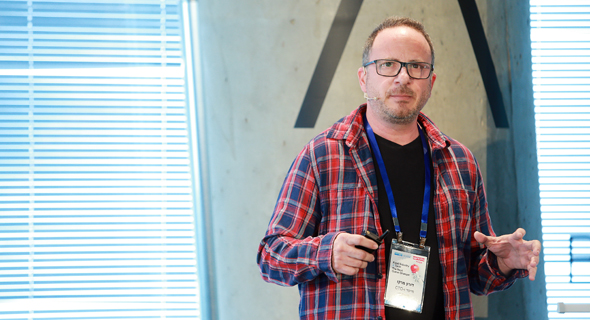 Doron Marco. Photo: Orel Cohen
Marco said that Genie, which was founded in 2014, is operating two production lines in Israel and a third in Chicago, with the combined manufacturing capacity of around 30 million meal capsules a year. The company has recently begun marketing its smart oven and meal pods in the U.S. and Australia.