Board of Solar Power Company Calls Pivot to Medical Cannabis "Illogical"
The board of directors of Tel Aviv-listed solar energy company Apollo Power has opposed a request by stakeholder Valter Team to add medical cannabis to the company's fields of activity
The board of directors of Tel Aviv-listed solar energy company Apollo Power Ltd. has rejected a request by a stakeholder to add medical cannabis to the company's fields of activity, Apollo Power announced in a filing Monday. Calling the request "illogical," the board stated it sees "no synergy between solar power and medical cannabis."

For daily updates, subscribe to our newsletter by clicking here.

The board's stance was iterated ahead of a meeting scheduled for later this month to discuss the request made in February by Israel-based Valter Team Ltd., which holds a 5.46% stake in Apollo Power. Valter Team stated it is willing to invest, along with additional backers, a sum of NIS 3.5 million (approximately $967,000) in Apollo Power in order to set up a cannabis operation.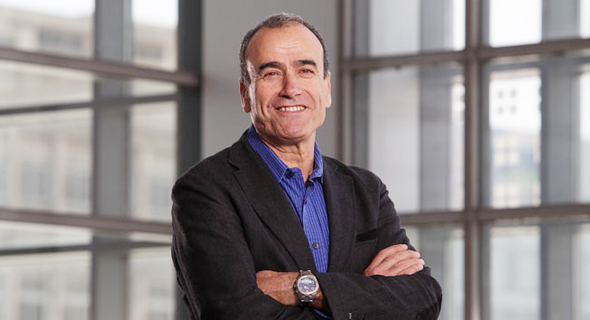 Apollo Power's chairman Yom-Tov Samia. Photo: Orel Cohen

In its announcement, the board stated that the company has "actual activity" for which it employs experienced personnel in the field of solar power and that it should "focus its efforts in achieving its strategic goals within its current field."

In December, a class action lawsuit was filed against Apollo Power and several of its executives—including CEO Oded Rozenberg—for allegedly providing false information and misleading investors. The lawsuit came after, earlier that month, the company reported about a cryptocurrency mining experiment it conducted, sending the stock up 38% by market close that day, adding around $4 million (NIS 14 million) to its market capitalization.

In its filing on December 18, Apollo Power said it conducted a successful experiment in harnessing surplus solar energy to power crypto-mining machines. In the report, the company also said it had filed for a patent in the U.S. for a modular solar power system containing a built-in crypto mining component. Several hours before that day's market close, Apollo Power made a second filing, clarifying that during the 30-minute experiment the company was able to mine 0.00054 Ethereum coins, the equivalent of $0.04 given the exchange rates at the time. The company also said that at this rate its integrated system could potentially mine Ethereum coins worth $130 a year.

Apollo Power listed on the Tel Aviv Stock Exchange in early November 2018 after merging with a shelf company.