Election
Facebook Emails Election Ad Policies to Israeli Party Officials
As of last month, Israeli legislation prohibits anonymous political publications posted online
In preparation for the Israeli general elections taking place less than four weeks away, Facebook emailed some ground rules to representatives of the political parties in the running, ahead of the launch of the company's transparency tool, set for Friday.

For daily updates, subscribe to our newsletter by clicking here.

To post or edit political ads, politicians and party members will need to confirm their identity by uploading a government-issued ID or two official documents, such as one signed by a notary public, instead. The company noted the data submitted "for the purposes of identity confirmation is encrypted", and will only be used for this purpose.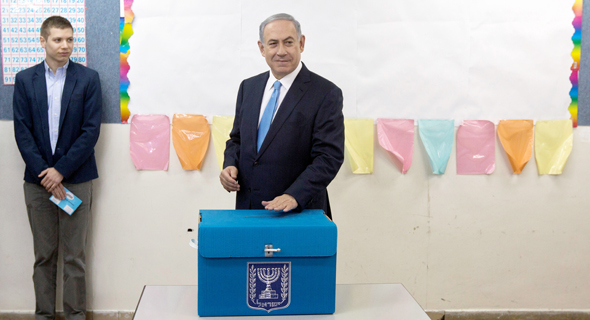 Netanyahu voting in the 2015 elections. Photo: Reuters

Political ads published on the platform in the weeks leading to the election will appear with a ticker on the top left corner that reads "paid for by".

Facebook's transparency feature will also showcase all political ads and place them in an archive for seven years that will also include additional information such as target demographics, sums paid, and extent of exposure. Ads that run without a disclaimer, and are later deemed to be political, will also appear in the archive.

As of last month, Israeli legislation prohibits anonymous political publications posted online. The new law, which was passed by Israel's Central Elections Committee, requires that all online posts, comments, and shares on social media paid for or solicited by a political party or candidate must be identified as such.