Israeli Court Rules Bank Can Refuse to Deposit Funds From Cryptocurrency Transactions
Last year, crypto mining company Israminers appealed to the court after Israel's Bank Igud refused to take its business, claiming it is in violation of the bank's terms of service
A Tel Aviv District Court ruled Sunday that Bank Igud, the Union Bank of Israel Ltd., can refuse to deposit funds originating from cryptocurrency conversions.

For daily updates, subscribe to our newsletter by clicking here.

In her decision, Judge Limor Bibi found that the bank's arguments against depositing such funds were justifiable for fear of money laundering but denied the bank's request to close the account of Israel-based crypto mining company Israminers Ltd. The bank's policy that prohibits the opening of an account by clients providing services involving virtual coins was too broad and should distinguish between different kinds of digital currency activities, according to Bibi.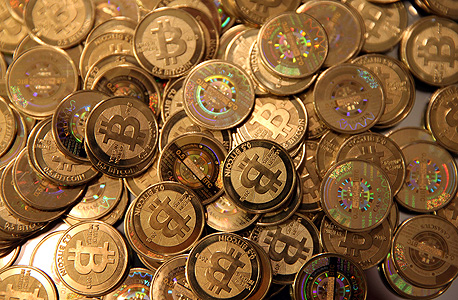 Cryptocurrency (illustration). Photo: Bloomberg

Israminers appealed to the court last year after an Igud branch in Herzliya, a town in the Tel Aviv area, refused to take its business, claiming it is in violation of the bank's terms of service.

In a similar case last year, the Supreme Court of Israel ruled in favor of Tel Aviv-based cryptocurrency exchange Bits of Gold Ltd., whose bank account had been restricted by Bank Leumi, one of Israel's two largest banks.

Israminers was represented in the suit by Adv. Guy Penn and Adv. Keren Levi. Igud was represented by Adv. Liat Eini-Netzer and Adv. Bruria Sharir-Harel.