New York Times: Emirati Surveillance Firm Poached NSO Employees
According to a Thursday investigative report by the New York Times, Emirati cyber surveillance firm DarkMatter hired a group of former employees of Israeli surveillance company NSO
Emirati cyber surveillance firm DarkMatter has poached employees of Israeli surveillance company NSO Group, according to a Thursday investigative report by the New York Times.

For daily updates, subscribe to our newsletter by clicking here.

A group of former NSO employees—all of whom also veterans of Israeli signals intelligence unit 8200, the Israeli military's version of the NSA—were working at a Cypres research facility owned by a DarkMatter affiliate, according to the report. NSO had hired private detective to track the former employees following a large wave of resignations in 2017, The report said. The Emirati company hired the Israeli cyber intelligence experts to develop technologies for the UAE, the report said.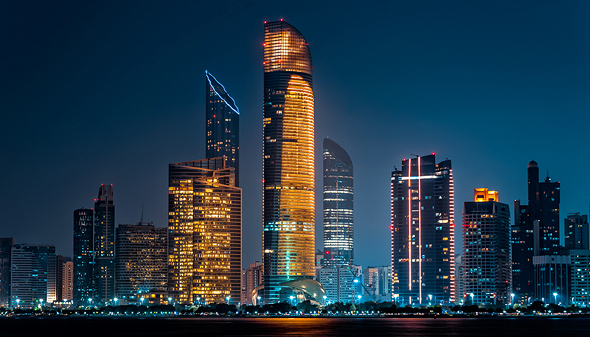 Abu Dhabi. Photo: Shutterstock

According to the New York Times, DarkMatter is connected to the Emirate's own version of the NSA. The company resides in the same office building that houses the UAE's NSA equivalent, and has worked directly with Emirati intelligence operatives on a number of missions. The report links DarkMatter to the surveillance of Emirati human rights activist Ahmed Mansoor. NSO had also been involved in tracking Mansoor, who is now jailed in the UAE.

NSO develops spyware that can remotely hijack a smartphone, gaining access to calls, messages, and any other data stored on the device. The Israeli company has made headlines around the world in recent months, due to the alleged use of its spyware to surveil journalists, politicians, and human rights activists. NSO has repeatedly answered to these allegations with the message that it sells exclusively to governments and law enforcement agencies and that its spyware has saved tens of thousands of lives.

Last week, The Associated Press reported that NSO's spyware was used to surveil a Mexican journalist and the widow of a murdered Mexican journalist, citing a report by University of Toronto digital and human rights research group Citizen Lab. Following Calcalist's request for a comment on the allegation, a spokeswoman for the company said that while the company cannot discuss whether a particular government or agency has licensed its technology, it regards "anything that falls outside of preventing or investigating crime and terror a misuse." She also noted that in such cases the company can stop the system from operating.

According to the New York Times report, invoices demonstrate that NSO continued to sell its services to the UAE, even after it was widely reported to spy on Mansoor.

Israel has for years held limited—and mostly secret—economic ties with the UAE and other Gulf states. Due to its status as a defense technology company, the Israeli government must sign off on all of NSO's foreign deals.