This Startup Wants to Give Voice Assistants Better Ears
Kardome develops a multi-user speech to text algorithm that hones in on a person's individual voice, as opposed to also picking up wind noise or background music
Ever been frustrated when Siri doesn't pick up the correct address or song choice because of excess background noise?

For daily updates, subscribe to our newsletter by clicking here.

Kardome Technology Ltd. is out to drown out these issues, along with excess background noise.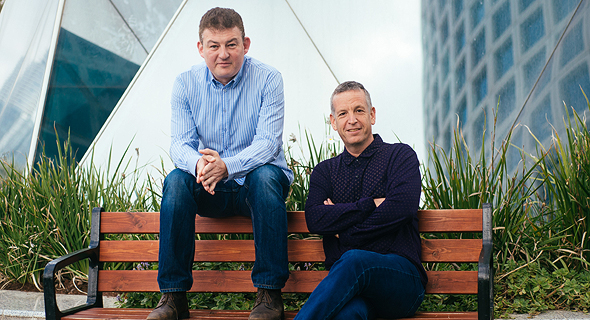 Kardome's co-founders Dani Cherkassky and Alon Slapak. Photo: PR

The company founded in 2018 develops a multi-user speech to text algorithm that hones in on a person's individual voice, as opposed to also picking up wind noise or background music. In acoustically challenging environments, such as windy walks or children-filled cars, that can make quite a difference.

Kardome currently has a working prototype, and expects its product to be commercially available in the final quarter of 2020, co-founder Dani Cherkassky said in a phone interview with Calcalist Wednesday.

The company has two pending patents.