The Sun Rises in the East, the Jerusalem Express Train Is Stuck on its Tracks, Again
The electric train connecting Ben Gurion International Airport with Jerusalem was shut down for several hours on Monday morning due to malfunctions in the train's signaling systems
The electric train connecting Ben Gurion International Airport with Jerusalem was shut down for several hours on Monday morning due to malfunctions in the train's signaling systems. At 10:36 a.m. Israel's national train company Israel Railways Ltd. announced the malfunction has been fixed and that the train will gradually return to normal activity.

For daily updates, subscribe to our newsletter by clicking here.

The route was approved by the Israeli government in 2001 as an express 28-minute train connecting Jerusalem and Tel Aviv. Originally scheduled for completion by 2008, the route finally launched in September 2018, but at a limited capacity that only gets as far as the airport, 19 kilometers southeast of Tel Aviv.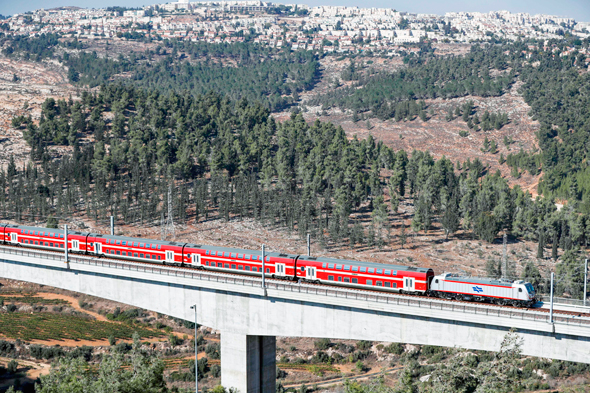 The Jerusalem express train. Photo: AFP

The only train currently connecting Israel's two largest cities is a 90-minute route dating back to the Ottoman rule in the late nineteenth century.

numerous malfunctions and interruptions of service. The complete 57 kilometers-long route currently has no official date of completion, though Israeli officials havepreviously stated it will be up and running by early 2019.