Israel Chamber of Commerce in China Launches Tel Aviv Office
IsCham is a nonprofit organization launched in 2008 in Beijing with the intention of promoting trade relations between China, Israel, and Jewish people around the world
The development of trade relations between Israel and China is only just beginning, Ariel Briskin, the general manager of the Israel Chamber of Commerce in China (IsCham), said Tuesday.

For daily updates, subscribe to our newsletter by clicking here.

IsCham is a nonprofit organization launched in 2008 in Beijing to promote trade relations between China, Israel, and Jewish people around the world.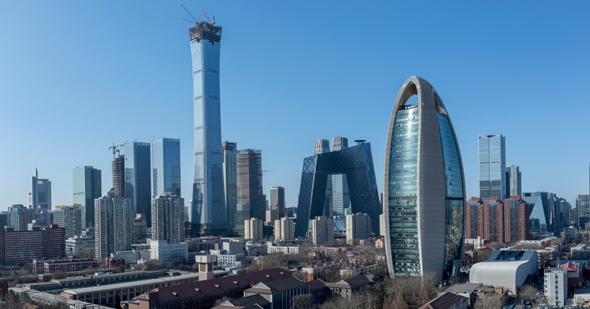 Beijing. Photo: Shutterstock

Briskin spoke at the inauguration ceremony of IsCham's office in Tel Aviv. The two countries had established diplomatic and trade relations 25 years ago, including mutual investments, infrastructure projects, and export and import agreements, but the relationship holds a much greater potential, he said.

The opening of the Tel Aviv office represents a new dawn for the relationship between China and Israel, said at the event Nechemia ("Chemi") Peres, co-founding partner at Israel-based venture capital firm Pitango Venture Capital. His father, the late Israeli President Shimon Peres, launched IsCham over a decade ago in an effort to nurture the academic and commercial collaborations between the countries, Peres said.

Israelis tend to think of the U.S. as the main market for growth, said Tal Badt, former director of business development for X-Lab, a startup incubator operated by Tsinghua University in Beijing. However, it is vital for Israeli companies, especially those dealing with artificial intelligence and medtech, to consider China as a potential market, she added. With the increase in income of China's immense population comes a broader market and a thirst for new solutions to local problems, she explained.

Companies must be present in China in order to succeed in the local market, said Zvi Shalgo, founder and chairman of PTL Group, a Shanghai-headquartered management company that helps clients establish a local presence in China. The ability to communicate the technology and business model and getting immediate feedback is crucial, especially when planning joint investments with local partners, he explained.

It is also important to understand the different business culture in China, said Yaniv Rosenzweig, chief financial officer for Asia Pacific at Israeli drip-irrigation company Netafim Ltd. Despite being a pioneer and world leader in its field, Netafim previously failed in China and had to shut down several factories there, Rosenzweig said. Thanks to local organizations and a better mastering of the local market, Netafim changed its business model in the country and grew significantly in the past few years, he added.