Cannabis Will Not Yield Quick Returns, But It Will Make a Big Impact, Says Former Prime Minister
Former Israeli Prime Minister Ehud Olmert is an advisor and an investor in Tel Aviv-listed medical cannabis company Univo
No cannabis company taps former public officials because they are cannabis experts, but because they can help move companies forward, former Israeli Prime Minister Ehud Olmert told Calcalist in a recent interview.

For daily updates, subscribe to our newsletter by clicking here.

In April, Tel Aviv-listed medical cannabis company Univo Pharmaceuticals Ltd. announced Olmert will be joining its ranks as an advisor and an investor. Olmert is the second Israeli prime minister to join the industry after Ehud Barak, who has been chairing Israeli medical cannabis company InterCure Ltd. since September. Univo's stock jumped by 38% by trading close the day of the announcement. A week later, the stock was up 75%. The company currently has a market capitalization of NIS 115.18 million ($32.3 million).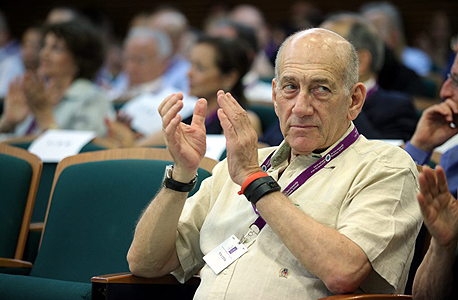 Former Israeli Prime Minister Ehud Olmert. Photo: Amit Sha'al

Olmert is currently the co-owner of GEOC, an Israel-Chinese fund established in 2013 that invests in Israeli startups in the domains of life sciences, digital and 3D printing, cybersecurity, AR/VR, and IoT. For his role in Univo, he will receive an annual salary of $10,000 and options for a 3.7% stake in the company. Olmert is barred from taking a more substantial position, such as chairman, due to his criminal past.

There is great potential in medical cannabis, but it is an industry that requires patience, Olmert explained. "Anyone who thinks it will yield quick returns is wrong, but anyone who believes it is an industry that will have a big impact on the life quality of a large part of the world's population understands it will take time to come into fruition."

Regarding what many believe to be inflated valuations for public cannabis companies, Olmert gives an example from the tech world. There are companies with valuations in the billions of dollars who end each year at a loss, he said, because their long-term potential creates their value. "Mobileye's valuation, for example, jumped to the billions after its IPO, despite low revenues," he said. "Univo invests a lot in human talent and in infrastructure, and I believe that when the market grows, revenues will follow."

The Israeli medical cannabis industry has seen many setbacks with the continuous delay of the government's medical cannabis export reform, finally approved in January 2019. Cannabis export is due to start by the end of the year. If the deadline is met, Olmert said, the brand "made in Israel" will give the local industry a significant push.

While it is taking time, Israel's regulation is more advanced than many other countries, Olmert said. "Regulation always responds to potential. My impression is that cannabis is worth the effort, and has the potential to offer solutions in medical areas that conventional medicine currently does not."