Palo Alto Confirms Twistlock Deal, Announces Acquisition of PureSec
On Wednesday, Calcalist reported that Palo Alto will be buying Twistlock for several hundreds of millions of dollars
NYSE-listed cybersecurity company Palo Alto Networks Inc. has formally announced on Wednesday an agreement to acquire Portland-headquartered cloud security company Twistlock Ltd., confirming an earlier Calcalist report. Palo Alto will pay around $410 million in cash for the company, subject to adjustments.

For daily updates, subscribe to our newsletter by clicking here.

Founded in 2015 by Israeli entrepreneurs Dima Stopel and Ben Bernstein, Twistlock develops cybersecurity software for serverless, cloud, and container-based applications. The company has a research and development operation in central Israel and raised $63 million to date.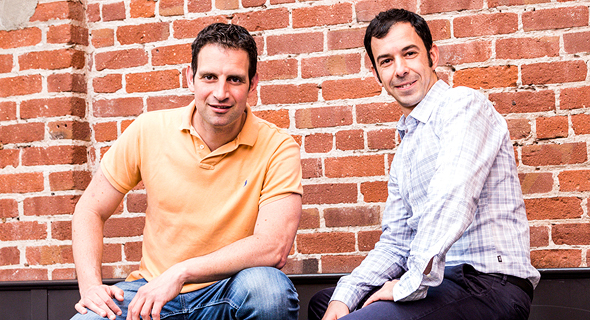 Twistlock's co-founders Dima Stopel (left) and Ben Bernstein. Photo: Michael J. Tucker

Also on Wednesday, Palo Alto announced the acquisition of Tel Aviv-based cloud security startup PureSec Ltd. for an undisclosed sum. One person familiar with the matter who spoke with Calcalist on condition of anonymity put the number at several tens of millions of dollars. Founded in 2016, PureSec develops and markets security products for serverless applications. The company raised $10 million to date.

In February, Palo Alto announced the acquisition of Israeli information security firm Demisto Inc. for $560 million in cash and stock. The company previously acquired Israel-based cybersecurity startup Cyber Secdo Ltd., Israel-based Lightcyber Ltd. in 2017, and Israel-based Cyvera Ltd. in 2014.

Santa Clara-headquartered Palo Alto Networks was co-founded by Israel-born Nir Zuk, one of the first employees of current rival Check Point Software Technologies Ltd.

Palo Alto was represented by U.S. Firm Sidley Austin and by Attorneys Barry P. Levenfeld and Benjamin M. Sandler of Yigal Arnon & Co.

PureSec was represented by Attorney Tomer Shani, Shelly Menis-Shemesh and Mouna Totry of Meitar Liquornik Geva Leshem Tal firm.

Twistlock was represented by Attorneys Itay Frishman, Assaf Oz, Yael Nardi, Nir Dagan and Eyal Safrai of Meitar Liquornik Geva Leshem Tal firm.