Israeli Cannabis Company BOL Delays Toronto IPO
In May, the company filed its preliminary prospectus for an IPO at a valuation of more than $1 billion. Earlier this month, the company slashed its valuation by approximately 17%
Breath of Life International Ltd. (BOL Pharma), an Israeli producer of medical cannabis and a developer of cannabinoid pharmaceuticals, is delaying its initial public offering (IPO) on the Toronto Stock Exchange, the company announced Thursday. The company did not provide a new time frame.

For daily updates, subscribe to our newsletter by clicking here.

In May, the company filed its preliminary prospectus for an IPO at a valuation of over $1 billion. Earlier this month, the company slashed its valuation by approximately 17%, to a fully allotted valuation of 1.02 billion Canadian dollars ($827 million), according to an amended prospectus the company filed with the Alberta Securities Commission.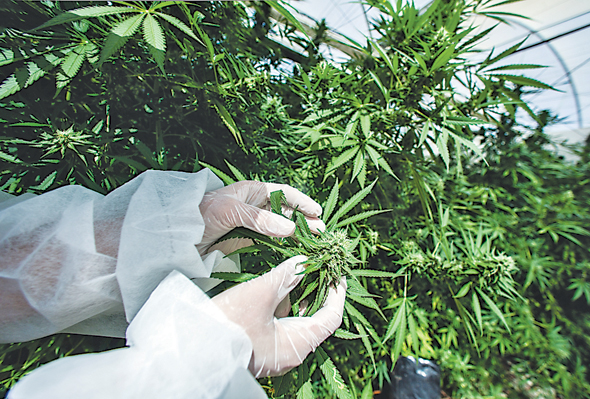 BOL's cannabis. Photo: BOL

BOL was prepared to reduce the value of the issuance to between $600 million and $650 million, according to several people familiar that spoke to Calcalist on condition of anonymity following the company's announcement. Even that failed to entice the market, they added.

According to its initial prospectus, BOL reported revenues of $3.5 million for 2018, up from $3 million in 2017, and a net loss of $29.3 million in 2018, compared to a net loss of $6.3 million in 2017.