Israeli Cannabis Company BOL Slashes 17% off Pre-IPO Valuation
BOL is looking to raise 150 million Canadian dollars (around $115 million), or 172.5 million (around $128 million) if the over-allotment option extended to the underwriters is exercised in full
Israel-based medical cannabis company Breath of Life International Ltd. (BOL Pharma) is slashing its valuation for its upcoming initial public offering by around 17%, according to an amended prospectus the company filed Friday with the Alberta Securities Commission. The company is looking to list 13% of its shares on the Toronto Stock Exchange (TSX) according to a fully allotted valuation of 1.02 billion Canadian dollars ($827 million). Previous estimates placed it at around $1 billion.

For daily updates, subscribe to our newsletter by clicking here.

The company has set a price per share range of 27-32 Canadian dollars ($20-$23.8). BMO Nesbitt Burns Inc., Cowen and Company LLC, and Scotia Capital Inc. are the joint bookrunners.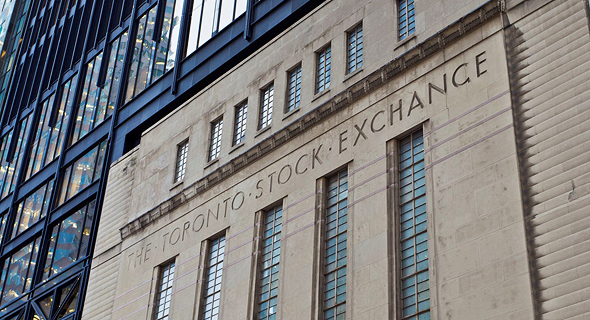 TSX. Photo: Getty Images

BOL is looking to raise 150 million Canadian dollars (around $115 million), or 172.5 million (around $128 million) if the over-allotment option extended to the underwriters is exercised in full, based on the midpoint of the offering price range. If the underwriters do not exercise the option, the company's valuation will fall to $743 million, a 25% cut to the valuation it initially aimed for.

Even at the lowest point of the price range and without the over-allotment being exercised, BOL will see a valuation of over NIS 2.5 billion—twice the peak of Tel Aviv-listed Israeli medical cannabis company InterCure Ltd., chaired by former Israeli Prime Minister Ehud Barak. InterCure currently trades at NIS 773.3 million, but reached a peak of NIS 1.27 billion in March, a valuation until then unheard of for an Israeli cannabis company.

If BOL reaches the high valuation it aims for and the full allotment, it will reach a valuation of NIS 5.7 billion—higher than the combined total of all Israeli cannabis companies currently listed on the Tel Aviv exchange, which fell under NIS 4 billion even at its peak.