Former General Seeks Israeli Officials' Aid Against Illegal Arms Trade Allegations
In December, the U.S. imposed financial sanctions against retired Israeli Maj. Gen. Israel Ziv claiming he supplied weapons and ammunition to both sides in the civil war in South Sudan
Retired Israeli Maj. Gen. Israel Ziv has attempted to recruit the Israeli administration to assist him in lifting financial sanctions imposed on him by the U.S. in December. Ziv is alleged to have supplied weapons and ammunition to both sides fighting in the civil war in South Sudan.

For daily updates, subscribe to our newsletter by clicking here.

Calcalist has obtained a letter addressed to Ziv and his company, Global N.T.M Ltd. (known as Global CST), from Racheli Chen, the director of the Defense Export Control Agency (DECA) at the Israeli Ministry of Defense, which is dated March 24. In it, Chen wrote that "as of this day, the Ministry of Defense has not found evidence of unlawful activity in regards to defense exports by Israel Ziv or his companies." The letter was sent after Ziv approached DECA in December requesting they perform their own investigation, a spokesperson for Ziv confirmed to Calcalist.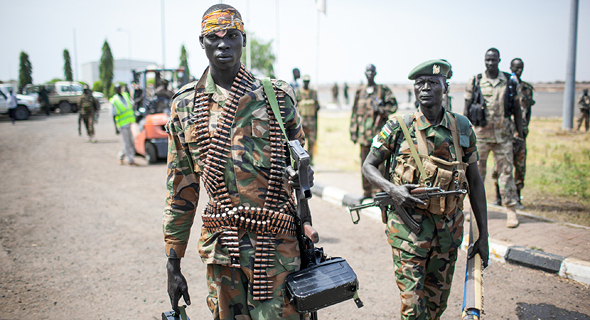 Armed South Sudanese soldiers. Photo: Shutterstock

Ziv's spokesperson declined to comment on any specific correspondence with the authorities. The Ministry of Defense declined to comment on its motives in providing Ziv with the letter.

According to a December statement by the U.S. Treasury Department, Ziv allegedly used Global CST, an agricultural company he owns, as a platform through which he sold $150 million worth of arms to the South Sudanese government. The statement also alleged that Ziv was involved in organizing attacks by mercenaries on South Sudanese oil fields and infrastructure, in an effort to "create a problem that only his company and affiliates could solve."

Alongside Global CST, the U.S. also sanctioned six additional business entities owned or controlled by Ziv and his Sudanese business partner, Obac William Olawo.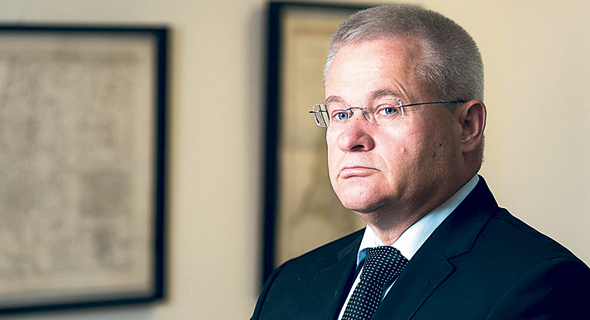 Israel Ziv. Photo: Tal Shahar

In March, Ziv appealed to an Israeli court against one of the country's largest banks Bank Leumi, after the latter froze accounts belonging to him and several of his companies, pending their permanent closure by the end of December. In his appeal, Ziv called the allegations made by the U.S. administration "unfounded claims, lacking any factual basis, constituting a blood libel claim."

The civil war in South Sudan broke out in 2013, just two and a half years after the foundation of the world's youngest country. Nearly 400,000 people have been killed and several million more have been displaced, over 2 million of which are seeking asylum outside the country.

Both the U.S. and the U.N. Security Council have banned the export of weapons and defense services to South Sudan in 2018.

Last week, Calcalist first reported on a letter sent by South Sudanese President Salva Kiir Mayardit to Israeli Prime Minister Benjamin Netanyahu 10 days after the announcement made by the U.S. Treasury Department in December. In it, Kiir urged Netanyahu to help resolve the matter.

The Israeli Prime Minister's Office declined to comment as to whether Netanyahu took any action following Kiir's letter and whether the office was in any way involved with the letter from DECA.