New Lawsuit Alleges Crypto Entrepreneur Moshe Hogeg Misled Investors
A lawsuit filed in Tel Aviv Wednesday by two U.S.-based business men names Israeli blockchain entrepreneur Moshe Hogeg as a defendant
Israeli blockchain entrepreneur Moshe Hogeg is accused of misleading investors in a new NIS 6 million (approximately $1.7 million) lawsuit filed Wednesday to the Tel Aviv district court. The lawsuit, filed in the name of U.S. businessmen Baruch Friedman and Moshe Mermelstein, claims that Hogeg has provided fraudulent and misleading information that encouraged the plaintiffs to invest large sums of money in his now-defunct company, Mobli (incorporated as Moblli technologies 2010 Ltd.).

For daily updates, subscribe to our newsletter by clicking here.

Some of the false information presented by Hogeg pertained to large commitments the company has received from billionaire Carlos Slim and Hollywood actor Leonardo DiCaprio. The money was intended to finance the development of a new app, Hogeg allegedly told the plaintiffs. According to the lawsuit, the commitments were "significantly lower than advertised" and in some cases, nonexistent. Hogeg also allegedly told investors the company was preparing for a Nasdaq initial public offering. If it hadn't been for the falsified commitments and the empty promise of an upcoming IPO, the plaintiffs would not have invested in the company, the suit claimed.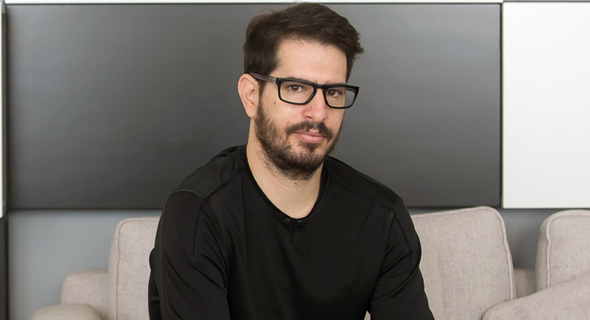 Moshe Hogeg. Photo: Orel Cohen

Mobeli, which was co-founded by Hogeg in 2010, attempted to develop a photo and video sharing app and employed over 70 people in its prime. It shut down operations in 2016, not before raising $86 million in funding.

In response to Calcalist's request for comment, a spokesperson for Hogeg's venture capital firm Singulariteam Ltd. said that Hogeg has yet to receive the complaint, and has learned about it through media inquiries. "This is a company that was shut down years ago," the spokesperson said.

Hogeg is the co-founder of cryptocurrency smartphone company Sirin Labs and the chairman of LeadCoin, a blockchain-based decentralized lead-sharing network. He is also the owner of Gibraltar-registered crypto company STX Technologies Ltd., also known as Stox, and of the Beitar Jerusalem Football Club, which he bought in August 2018 for approximately $7 million (NIS 26.5 million).

Earlier this year, Chinese citizen Zhewen Hu filed a NIS 17 million (then approximately $4.6 million) lawsuit against Hogeg in Tel Aviv, accusing him of fraud. The lawsuit alleged that Hogeg gave money received from the buyers of Stox crypto coin to himself and other companies he was involved with.

According to the complaint, Stox raised $34 million in an initial coin offering of its namesake digital coin in August 2017, which Hogeg allegedly pocketed or used to float other businesses linked to him, thus violating his commitments to investors. The lawsuit was dropped in May following a mediation process.