Israel to Examine Increasing Population Density in Major Cities
Even though the general population density in Israel is one of the highest among OECD countries, the density in cities is relatively low, according to the Israel Planning Administration
The National Council for Planning and Construction decided on Tuesday to examine the possibility of increasing the population density in major Israeli cities. The decision comes following recommendations made by the Israel Planning Administration two months ago.

In its recommendations, the administration stated that even though the general population density in Israel is one of the highest among OECD countries—standing at 400 people per-square-kilometer, compared to an OECD average of 37.49 people per-square-km in 2016—the density in cities is relatively low.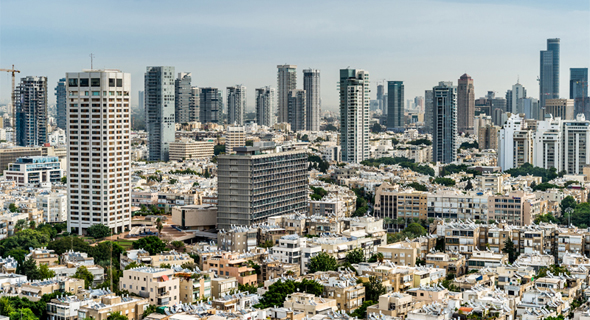 Tel Aviv. Photo: Shutterstock
According to the administration, the population density in Israel's three major cities stands at 8,565 people-per-km in Tel Aviv, 7,186 in Jerusalem, and 4,346 in Haifa. These numbers indicate a density significantly lower than in some of the most populous cities in Europe including Barcelona with 2,760 people-per-square-km, Paris with 981, and Athens with 2,142, according to a 2013 OECD report.
Higher population density means better access to public services, including education and public transportation that can diminish the need for private motorized vehicles, the administration stated.