Israeli Court Approves SEC Request to Question Israelis in Connection to Mobileye's Insider Trading Investigation
In 2017, the SEC opened two investigations, one against American citizens and one against Israeli citizens, into whether information about Intel's $15.3 billion Mobileye acquisition was leaked before the public announcement and used for illicit profit
The U.S. Securities and Exchange Commission's investigation into an alleged insider trading case related to the 2017 acquisition of Israeli automotive chipmaker Mobileye by Intel has taken a step forward. Earlier this week, a Jerusalem court approved the SEC's request to question Israeli citizens connected to Mobileye founders Amnon Shashua and Ziv Aviram. The request was filed in January 2018 to a New York court, but has since been blocked by a series of petitions and appeals. The current decision is also expected to be appealed.

Following the $15.3 billion acquisition, the SEC opened two investigations, one against American citizens and another against Israeli citizens. The people in question allegedly received a tip about the acquisition during the confidential negotiations, leading them to make millions of dollars off insider trading in Mobileye shares.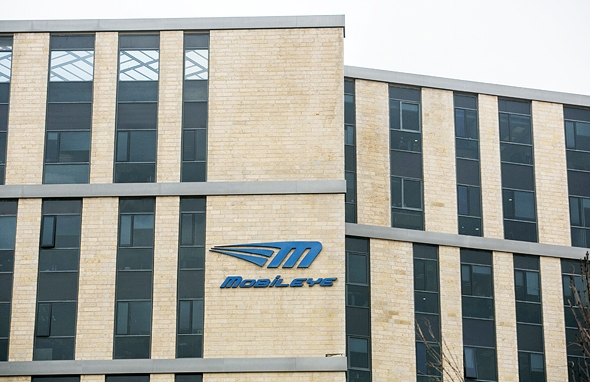 Mobileye's Jerusalem offices. Photo: Ohad Zwigenberg
In his ruling, Jerusalem Court Judge Ohad Gordon rejected various claims the people involved made regarding the SEC's legal jurisdiction and the span of information the agency has demanded. The judge cited the international legal assistance law and Israel's commitment to assist a country that is seeking effective legal assistance, referencing the time that has passed since the SEC submitted its request. Gordon ordered the appointed lawyer to summon the respondents soon to collect the needed information. The SEC is represented in Israel by advocate Eric Sherby.
The SEC's original request targeted five people. Three of them had personal connections to Shashua and Aviram: James Shaoul; Yossi Azarzar, a vice president at Frutarom Industries Ltd.; and Doron Sagie. The two others were Ziv Sheleg, an employee at financial services firm Himalaya Family Advising Ltd., and Moshe Ruach, an employee at Israel-based Bank Leumi.
After the request was filed in Israel, Sagie and Ruach agreed to be questioned, while Shaoul, Azarzar, and Sheleg petitioned against it.
The SEC has already signed a settlement in 2017 with Ariel Darvasi, Vice Dean of the Faculty of Science at the Hebrew University of Jerusalem, who agreed to pay a fine twice the profit he allegedly made in return for not admitting guilt. Darvasi has since passed away. The agency is still pursuing legal charges in Israel against Shaoul and against Amir Waldman, former vice president of Israel-based medical device company Syneron Medical Ltd., the latter of whom allegedly made $4.3 million off his trading. In the U.S. the SEC is pursuing legal charges against Shaoul's brother, Roger E. Shaoul, and his friend and business partner Lawrence F. Cluff Jr.