New Mobile App Lets Tel Avivians Munch on Restaurant Leftovers
SpareEat lets consumers buy fresh leftover dishes from restaurants, hotels, cafes, and supermarkets, which would otherwise get thrown out
Food waste is a big problem worldwide, and it carries with it heavy consequences, both financial and environmental. In 2018, 2.5 million tonnes of food were discarded in Israel, 35% of all food manufactured in the country, according to data from Israeli food bank Leket Israel, which estimated the cost of wasted food in the country at $5.5 billion that year. A new mobile app called SpareEat plans to help reduce food waste, one restaurant dish at a time.

Launched earlier this month for iOS and Android, SpareEat lets consumers buy fresh leftover dishes or produce from restaurants, hotels, cafes, and supermarkets. While customers enjoy a discount of up to 50% on the full price of the items, businesses make extra cash on food they could not otherwise sell. SpareEat collects a portion of each transaction as well as a flat monthly fee from businesses.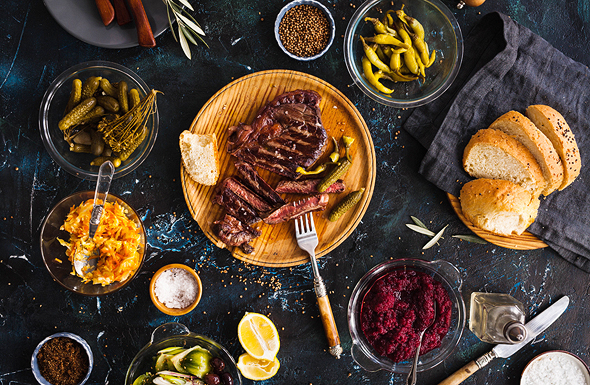 Food (illustration). Photo: Shutterstock

In Israel, awareness to food waste is very low, Elie Fischer, co-founder of Tel Aviv-based company LJE Spirit Ltd., which operates SpareEat, said in a phone interview with Calcalist Monday. Fischer founded the company together with Laetitia Jessner in 2018, hoping to make an impact on the environment.

SpareEat is currently only available in Tel Aviv but intends to expand to the rest of the country, once it grows its user and partner base, Fischer said. Less than two weeks since its launch the app has 500 registered users, according to Fischer.