One of Two Companies Allegedly Involved in Violating Water Standards to Build Israel's New Desalination Plant
Israel's Ministry of Energy announced two finalists in a tender to construct the country's sixth and largest desalination plant, IDE and Hutchison. Both companies previously owned desalination plant Sorek, which was recently found in violation of regulations
Israel's Ministry of Energy announced Wednesday the two finalists in a tender to construct the country's sixth and largest desalination plant, both previously implicated in an investigation concerning water quality violations on another plant.

The two companies are Israel-based IDE Technologies Ltd. and Hutchison Water International Holdings Pte. Ltd., the water treatment subsidiary of Hong Kong-based holding company CK Hutchison Holdings Ltd. The two companies previously controlled desalination plant Sorek in central Israel, which provides drinking water to the country's main pipeline system.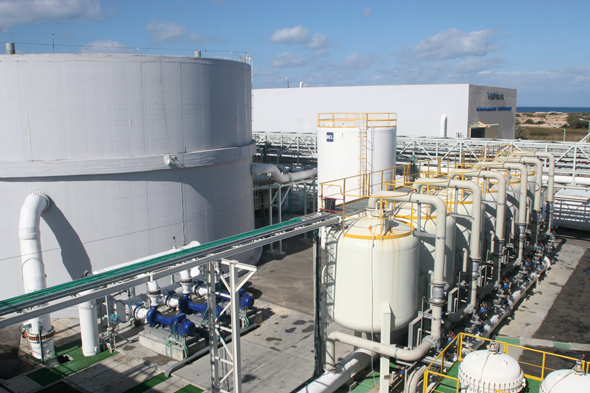 A desalination plant in Israel. Photo: Amit Sha'al

Last week, Sorek was one of two plants named by the ministry for consistently having levels of chloride up to four times higher than the agreed-upon standard and for manipulating and forging data to present a false pretense of compliance in its reports to the Water Authority.