SAP's Venture Arm Announces Startups Selected for Tel Aviv Foundry
As part of the 12-week program, the startups will receive mentorship and access to SAP's data, technology, and customer base. SAP already operates its foundry program in Paris, Berlin, Munich, New York City, San Francisco, and Tokyo
SAP.IO, the early-stage venture arm of multinational enterprise software company SAP SE, unveiled on Tuesday the seven startups chosen to participate in the first cohort of its new Tel Aviv-based accelerator program, SAP.IO Foundry.

The companies are retail analytics startup ARpalus Ltd.; EasySend Ltd., a startup providing customer service technology for financial institutions; online coaching company Growth Space Ltd.; marketing startup Outgage Inc.; online marketplace analytics startup Silverback Associates Ltd.; instant checkout company Supersmart Ltd.; and smart appliances startup YOUTILIGENT smart solutions Ltd.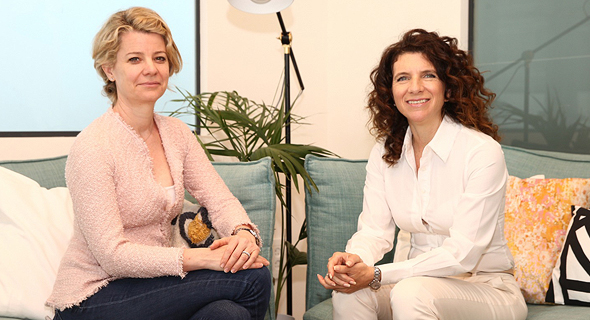 Alexa Gorman, Head of SAP.iO Foundries Europe (left) and Orna Kleinmann, managing director of SAP Labs Israel. Photo: Amir Levi

As part of the 12-week program, the startups will receive mentorship and access to SAP's data, technology, and customer base. SAP already operates its foundry program in Paris, Berlin, Munich, New York City, San Francisco, and Tokyo.

In June 2018, Calcalist reported that SAP.IO has opened an office in Tel Aviv with the purpose of scouting local startups for investment.

SAP first established a presence in Israel in 1998 with the opening of research and development centers in both Tel Aviv and central Israel city Raanana. In 2017, SAP bought Israel-based customer identity management company Gigya Inc.