IFF, Frutarom Sue Frutarom's Former CEO Over $21 Million Bonus
In August, IFF revealed that during the integration process of Frutarom following its 2018 acquisition, IFF uncovered improper payments made to customer representatives with the knowledge of Key Frutarom executives
Israel-headquartered flavor and fragrance company Frutarom Industries Ltd. and its parent company, NYSE-listed International Flavors & Fragrances Inc. (IFF), are suing Frutarom's former CEO and president Ori Yehudai for NIS 74 million, or $20.99 million in today's exchange rates. In a lawsuit filed Tuesday to Tel Aviv district court via Israel-based law firm Gornitzky & Co., IFF and Frutarom are contesting a $20 million bonus Frutarom's board approved for Yehudai prior to the completion of the company's acquisition by IFF in 2018.

IFF and Frutarom are demanding that Yehudai return the bonus, and have also asked the court to compel the board members who approved the bonus to pay whatever Yehudai will not repay.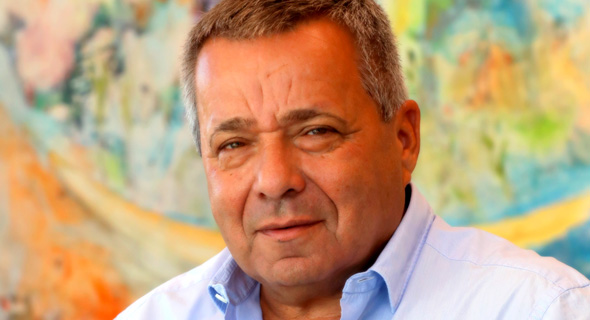 Ori Yehudai. Photo: Sivan Farage

IFF completed Frutarom's acquisition in October 2018, paying $6.4 billion for the company. According to the lawsuit, Frutarom's board and compensation committee convened in May and June of that year and decided to recommend that Frutarom's general shareholder meeting approve a $20 million bonus for Yehudai, which was "out of line with the company's compensation policy." The shareholders voted against the bonus, but according to the lawsuit, the board and compensation committee decided to approve it anyway, citing Yehudai's contributions to the company's growth and the success of the acquisition deal. He was paid the bonus on October 2.

The lawsuit also recounts how, during the integration of Frutarom's operations, IFF "was made aware of allegations that two Frutarom businesses operating principally in Russia and Ukraine made improper payments to representatives of a number of customers," and that key members of Frutarom's senior management were aware of it. IFF and Frutarom allege that Yehudai was aware of the payments, and they were carried out under his direction or at least with his approval. In facilitating the payments, the two allege Yehudai has violated his duty to Frutarom.

Yehudai's legal representation, Aaron Michaeli of Israeli law firm Goldfarb Seligman, told Calcalist that his client rejects all claims against him. The allegations are baseless and slandering, made from motives that will be made clear at a future date, he said, adding that Yehudai is sorry to see a company he has contributed to so much and for so many years treat him this way. Yehudai will respond to the lawsuit in detail at the right time and place according to the law, Michaeli said.