Satellite Operator Spacecom's AMOS-17 Reaches Orbit Point
AMOS-17 was launched in August from the Cape Canaveral Air Force Station in Florida on the back of a SpaceX Falcon 9 rocket
Israeli satellite operator Space Communication Ltd. (Spacecom) announced Monday that its newest satellite, AMOS-17, has successfully completed systems testing and reached its designated orbit point in space. AMOS-17's predecessor, AMOS-6, exploded on a SpaceX launchpad in August 2016. AMOS-17, intended to provide communication services primarily to Africa, was built to replace it.

The accident cost Spacecom hundreds of millions of dollars in lost contracts, including a high-profile $95 million deal with Facebook and a $285 million acquisition deal with Shanghai-listed telecommunication technologies supplier Beijing Xinwei Technology Group Ltd. In July, the company's CEO at the time David Pollak said the company was in talks with an Africa-based client "comparable to Facebook" to provide communication services using its new AMOS-17 satellite. Pollak stepped down in late October after a 24-year tenure.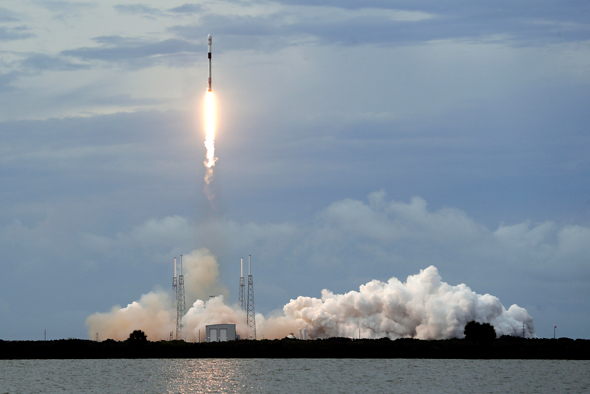 AMOS-17. Photo: AP

AMOS-17 was launched in August from the Cape Canaveral Air Force Station in Florida on the back of a SpaceX Falcon 9 rocket. It is scheduled to begin its commercial operations in the coming days after stabilization, Spacecom said.

AMOS-17 brings the number of Spacecom's currently operational satellites to four, following AMOS-3, AMOS-4, and AMOS-7.

Spacecom was spun off government-owned Israel Aerospace Industries Ltd. (IAI) in 1993, with the goal of marketing AMOS-1, the first Israeli-made satellite. The company went public in 2005.