The U.S. Should Invest More in Joint Projects With Israel, Says Retiring BIRD Chairman
Phillip Singerman, BIRD Foundation's co-chairman, spoke to Calcalist Tuesday about his nine-year tenure and his plans for retirement in January 2020
During his nine-year tenure as co-chairman of the Israel-U.S. Binational Industrial R&D Foundation (BIRD Foundation), Phillip Singerman oversaw dozens of millions of dollars invested in approximately 100 projects connecting U.S. and Israeli companies. But, in retrospect, there are some things he would have done differently. Putting more pressure on the U.S. government, his employer, to provide additional funding to the foundation is one of them, he said in a Tuesday interview with Calcalist. To date, the U.S. and Israeli governments each invested $55 million in the program.

BIRD provides both matchmaking support between U.S. and Israeli companies, as well as funding that covers up to 50% of a project's development costs, with a limit of $1 million per project. BIRD does not take a stake in the companies in return for its investments. Since its founding in 1977, the foundation has invested nearly $354 million in more than 980 projects.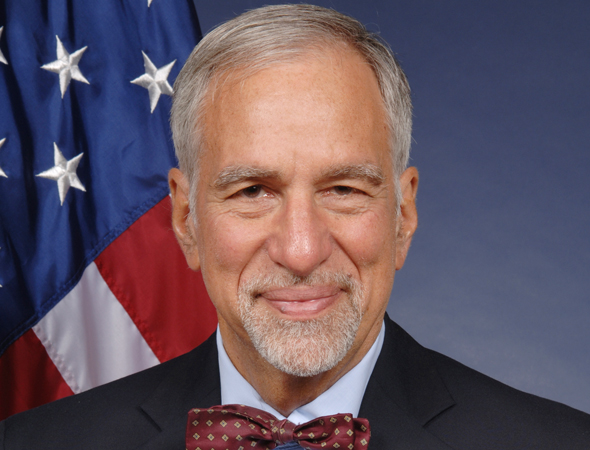 Phillip Singerman. Photo: Denease Anderson, NIST

Prospective projects undergo a technical review by the National Institute of Standards and Technology (NIST), by the Israel Innovation Authority (IIA), and by BIRD Foundation executives, Singerman said.

The program was originally intended to help the Israeli economy develop, but now many of the projects are made up of large Israeli companies assisting smaller American companies, Singerman said. Many of the U.S.-based companies benefit from Israel's technological advancements in fields such as artificial intelligence, he said. "Things have changed over the last 40 years, he added.

"I hope the U.S. will step up and provide more funding to the program and provide the level of funding that is required to take full advantage of the technological and industrial prowess of both countries," he said.

Unlike many U.S. government-backed projects, the BIRD Foundation has a royalty repayment program, where profitable projects are asked to return the funds provided if the projects become profitable and reach certain milestones.

Singerman will be retiring from his role in January 2020, and will be succeeded by Walter Copan, who currently serves as the U.S. government's undersecretary of commerce for standards and technology and director of the National Institute of Standards and Technology (NIST).

With his retirement next month, Singerman hopes to remain involved in the foundation, albeit in a much less direct capacity, and plans to keep busy. "I won't just be fishing," he said.