WeTech Berlin
These Are the Startups Selected to Showcase Their Technology in Berlin (Part 4)
The fourth group of startups selected to participate in CTech and Calcalist's upcoming conference in Berlin revealed: Anachoic, Bllush, Arbe, GK8, Guardian Optical Technologies, SmartGreen, Freightos, Quicklizard, Zugreifen
On February 26, 2020, top tier business executives, entrepreneurs, and government representatives from Israel and Germany will gather in Berlin to take part in WeTech Berlin 2020, an exclusive innovation conference. The conference will include a series of unique encounters and discussions on topics with a focus on innovation and tech, business ties with Israel, investment opportunities, and more. During the conference, professional speakers will examine the ways in which tech and innovation manifest in various fields, from cyber and property-tech, to finance and artificial intelligence.

For more information on the conference and for registration, click here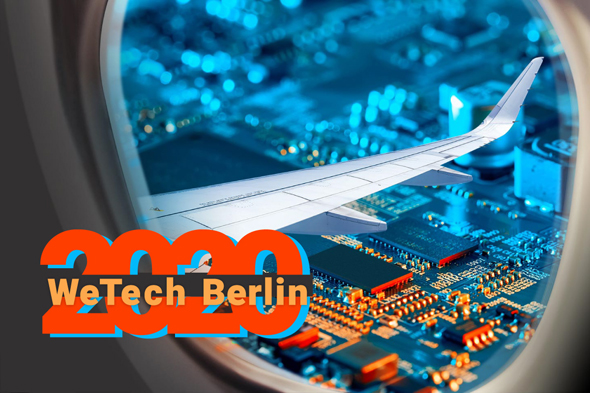 WeTech Berlin 2020

As part of the conference, CTech and Calcalist will host a Meet & Pitch event at which Israeli entrepreneurs and growth-stage companies will meet with top European executives and venture capitalists.

A delegation of selected Israeli startups that will showcase their technologies and meet with local investors and strategic partners in European and German-based corporations. The exclusive invite-only B2B event will be held as part of the conference and will bring together entrepreneurs and investors for personal meetings in a speed dating format.

Israeli startups from the fields of urban-tech, AI and big data, prop-tech, tech for good, cyber and intelligence tech, are welcome to apply by emailing omer.vermouth@calcalist.co.il.

Below are 9 of the startups selected to showcase their technology in Berlin.

Anachoic

Founded: 2018

Founders: Eric Tammam, Ehud Fishler

Investors: undisclosed

Funding to date: $1.3 million

Field: road safety

Anachoic Ltd. develops technologies to improve the spatial awareness and user safety of motorcycle riders, cyclists, and pedestrians through augmented hearing. The company combines sensors, spatial sound synthesis, and artificial intelligence technologies.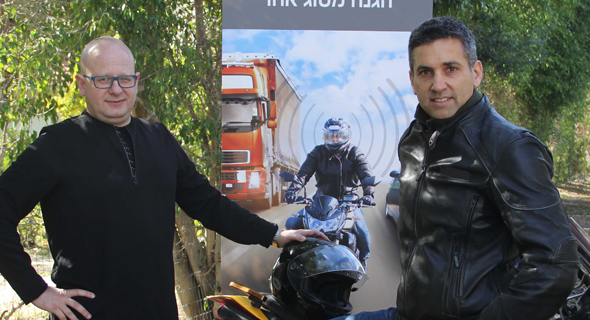 Anachoic co-founders. Photo: Anachoic Ltd
Bllush
Founded: 2016
Founders: Tomer Dean, Peleg Aran
Investors: LETA Capital
Funding to date: $1.7 million
Field: e-commerce
Bllush Visuals Ltd. develops a software that matches fashion and design e-commerce brands with product images sourced from a pool of user-generated photos.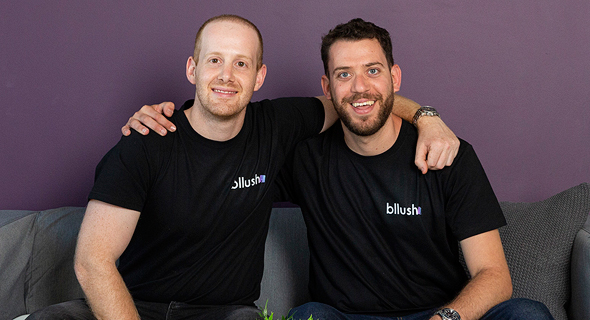 Bllush co-founders Tomer Dean (left) and Peleg Aran. Photo: Omer Stein
Guardian Optical Technologies
Founded: 2015
Founders: Gil Dotan, Gideon Carmon
Investors: Mirai Creation Fund, Translink Capital, Maniv Mobility
Funding to date: $16.5 million
Field: IoT, mobility
Guardian Optical Technologies Ltd. develops optical sensors that monitor the interiors of cars and work in conjunction with seatbelts, airbags, and other built-in safety systems to protect drivers and passengers.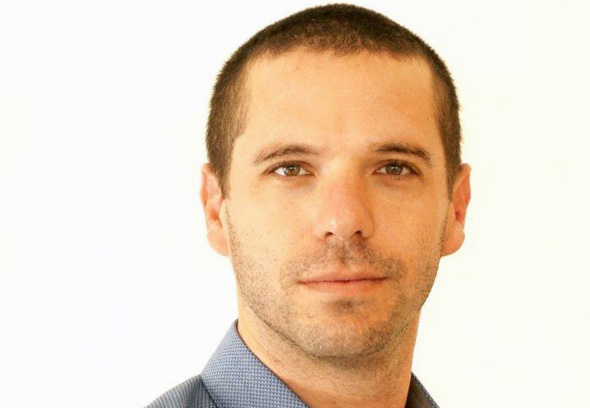 Co-founder Gil Dotan. Photo: PR
Quicklizard
Founded: 2010
Founders: Yossi Cohen, Yariv Peer, Pini Mandel, Tal Weber
Investors: undisclosed
Funding to date: undisclosed
Field: e-commerce
Quicklizard Ltd. develops a real-time pricing optimization software that enables companies to create optimal pricing strategies, based on internal and external data.
Arbe
Founded: 2015
Founders: Kobi Marenko, Noam Arkind, Oz Fixman
Investors: Canaan Partners Israel, iAngels, 360 Capital Partners, Catalyst CEL, AI Alliance, BAIC Capital, Mission Blue Capital, Maniv Mobility, O.G. Tech Ventures, Taya Ventures, OurCrowd
Funding to date: $55 million
Field: automotive radar technologies
Arbe (incorporated as Arbe Robotics Ltd.) develops a high-resolution imaging radar chipset for the automotive industry.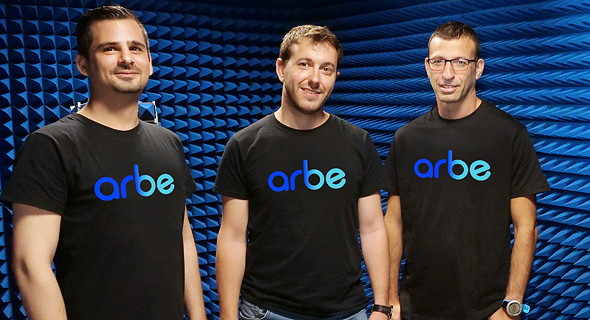 Arbe co-founders. Photo: Arbe
Zugreifen
Founded: 2016
Founders: Ariel Cohen, Tal Zugreifen
Investors: undisclosed
Funding to date: undisclosed
Field: big data, clean energy
Zugreifen Ltd. offers energy usage monitoring, management, and electricity-theft protection services designed to optimize both energy providers' and their customers energy consumption.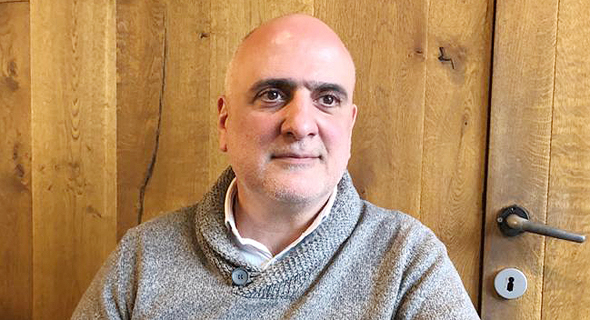 Zugreifen's co-founder Ariel Cohen. Photo: Zugreifen
SmartGreen
Founded: 2014
Founders: Nati Freiberg
Investors: undisclosed
Funding to date: $3 million
Field: cleantech
SmartGreen Ltd. develops a system for monitoring, managing, and reducing energy consumption. The company's system is meant for use in factories, commercial and industrial facilities, malls, shopping centers, hospitals, and schools.
GK8
Founded: 2018
Founders: Lior Lamesh, Shahar Shamai
Investors: Marius Nacht, Discount Capital, IDEAL-HLS group, iAngels, Eden Block, StratX
Funding to date: $4 million
Field: cybersecurity
GK8 Ltd. provides secure digital assets cybersecurity and management service and develops a technology that enables sending blockchain transactions without the need for an internet connection.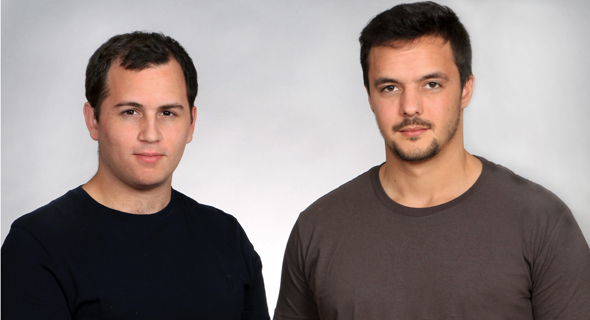 GK8 founders Shahar Shamai (left) and Lior Lamesh. Photo: Osnat Krasnanski
Freightos Limited
Founded: 2012
Founders: Zvi Schreiber,
Investors: GE Ventures, Gold Lion Holdings, Aleph, Annox Capital, OurCrowd, Israel Cleantech Ventures, MSR Capital, Sadara Ventures
Funding to date: $80 million
Field: SaaS
Freightos, incorporated as Tradeos Limited, is a freight shipping marketplace. The company operates an online freight sales platform where freight vendors can upload complex contracts and generate quotes within minutes. Freightos platform offers features such as price comparison, instant booking, and shipment tracking for freight shipments.
Startups Selected to Showcase Their Technology in Berlin (Part 1):
PointGrab, Syte, Flytrex, GOARC, Sixdof Space, Qsee, Anzu, Agrowing, TriEye, Percepto
Startups Selected to Showcase Their Technology in Berlin (Part 2):
Home Hero, HopOn, ePlane, Seebo, Biobeat, Hoopo, NoTraffic, Wave, Intsights, Venn
Startups Selected to Showcase Their Technology in Berlin (Part 3):
SparkBeyond, BreezoMeter, Otorio, Optimove, Radiflow, CHEQ, 3GSolar Photovoltaics, Skyline AI, CybeReady Learning Solutions, CybeReady, Juganu
These Are the Startups Selected to Showcase Their Technology in Berlin (Part 5):
Evercompliant , Pick a Pier, Plentific, QEDIT, Rewire.to, Xm Cyber, Home Made, PayKey, MyOR, Razor Labs, AceTech