WeTech Berlin
These Are the Startups Selected to Showcase Their Technology in Berlin (Part 2)
The second group of startups selected to participate in CTech and Calcalist's upcoming Conference in Berlin revealed: Home Hero, HopOn, ePlane, Seebo, Biobeat, Hoopo, NoTraffic, Wave, Intsights, Venn
On February 26, 2020, top tier business executives, entrepreneurs, and government representatives from Israel and Germany will gather in Berlin to take part in WeTech Berlin 2020, an exclusive innovation conference. The conference will include a series of unique encounters and discussions on topics with a focus on innovation and tech, business ties with Israel, investment opportunities, and more. During the conference, professional speakers will examine the ways in which tech and innovation manifest in various fields, from cyber and property-tech, to finance and artificial intelligence.

For more information on the conference and for registration, click here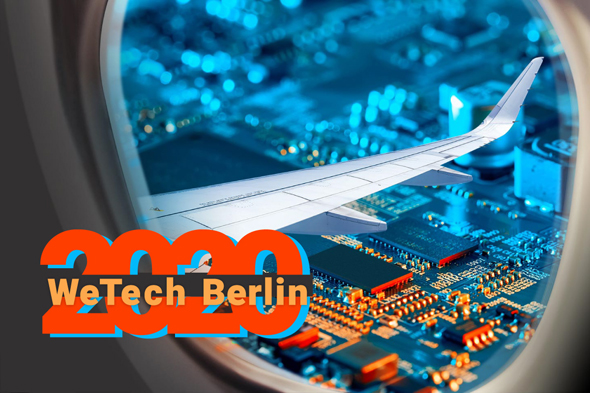 WeTech Berlin 2020

As part of the conference, CTech and Calcalist will host a Meet & Pitch event at which Israeli entrepreneurs and growth-stage companies will meet with top European executives and venture capitalists.

A delegation of selected Israeli startups that will showcase their technologies and meet with local investors and strategic partners in European and German-based corporations.The exclusive invite-only B2B event will be held as part of the conference and will bring together entrepreneurs and investors for personal meetings in a speed dating format.

Israeli startups from the fields of urban-tech, AI and big data, prop-tech, tech for good, cyber and intelligence tech, are welcome to apply by emailing omer.vermouth@calcalist.co.il.

Below are an additional 10 startups selected to showcase their technology in Berlin.

Home Hero

Founded: 2017

Founders: Aviv Garten, Shai Spiegelblat

Investors: Tanzanita Capital, SkyWell Capital, AltaIR Capital, MMG Capital Ventures

Funding to date: $6 million

Home Hero (incorporated as Streetwisdom Ltd.), develops an online real estate platfrom that utilizes artificial intelligence to match assets for sale with potentially compatible buyers, charging a commission on successful deals. Sellers and brokers working with Home Hero can access and manage listings through the company's app.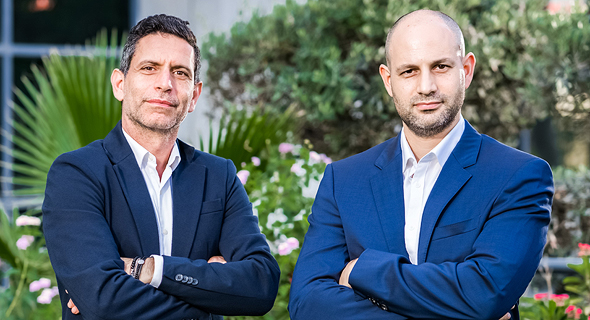 Co-founders Shai Spiegelblat (left), Aviv Garten. Photo: Geemaps

HopOn

Founded: 2013

Founders: Amir Rosenzweig

Investors: Innogy Ventures, Dan Public Transportation, Bank Hapoalim, Standard Bank

Funding to date: $4.5 million

HopOn Inc. develops a cloud-based transport management platform that lets users pay public-transportation fares through a dedicated app

Eplane

Founded: 2016

Founders: Meir Rozolio

Funding to date: undisclosed

EPlane Inc. offers an online marketplace platform for the aerospace industry. Users can search for aircraft parts and repair services, compare prices, and communicate with vetted sellers and buyers.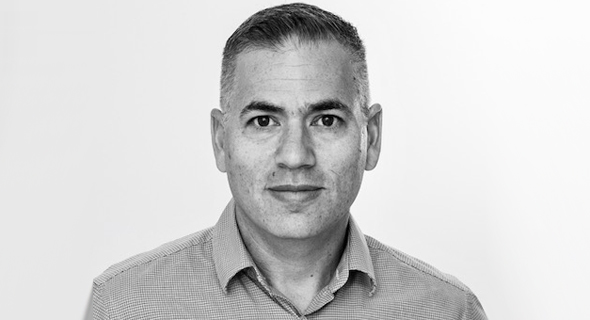 Eplane CEO Gideon Shmuel. Photo: Eplane

Seebo

Founded: 2012

Founders: Lior Akavia, Liran Akavia

Investors: Viola Group, TPY Capital

Funding to date: $22 million

Seebo Interactive Ltd. develops process-based AI technologies that allow industrial manufacturers to quickly and cost-effectively turn existing machinery into smart, connected systems that predict and prevent process inefficiencies.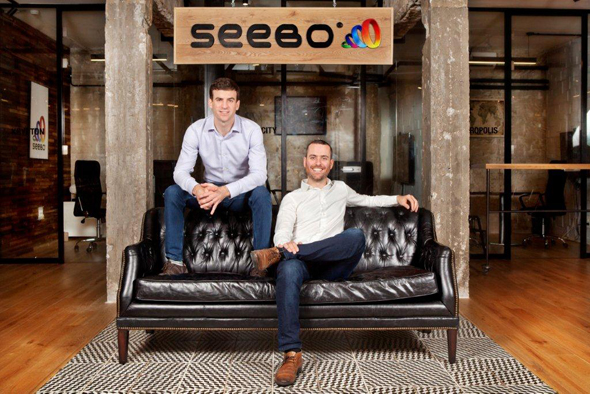 Co-founders Liran Akavia and Lior Akavia. Photo: PR

Biobeat

Founded: 2016

Founders: Arik Ben Ishay, Johanan May, Israel Sarussi

Funding to date: $2.5 million

Biobeat Technologies Ltd. develops a sensor-based remote monitoring system that aims to improve the quality of medical care both in-hospital and at the patient's home. Its products are used to measure blood pressure, oxygenation, heart and respiratory rate, cardiac output, stroke volume, and sweat.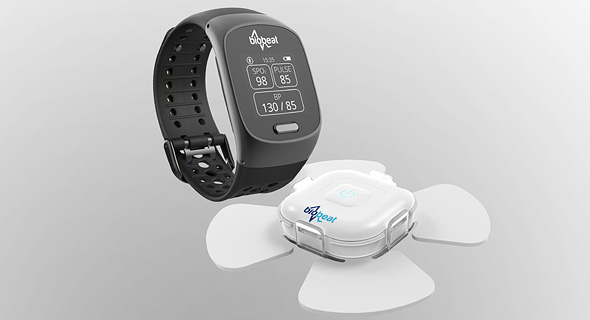 Biobeat's device. Photo: Biobeat Technologies Ltd

Hoopo

Founded: 2016

Founders: Ittay Hayut, Ilan Lozovsky, Daniel Avitzour, Erez Aviv, Menachem Tipris

Investors: Chartered Group, TAU Ventures, GiTV, Zohar Gilon, Ben Marcus

Funding to date: $5 million

Hoopo Systems Ltd. develops an energy-efficient GPS-free geolocation system designed to help companies track and monitor the location and environment of their assets. The system utilizes low-power wide area (LPWA) networks to allow companies and institutions, such as airports and university campuses, to effectively manage logistics and supply chains at a relatively low cost.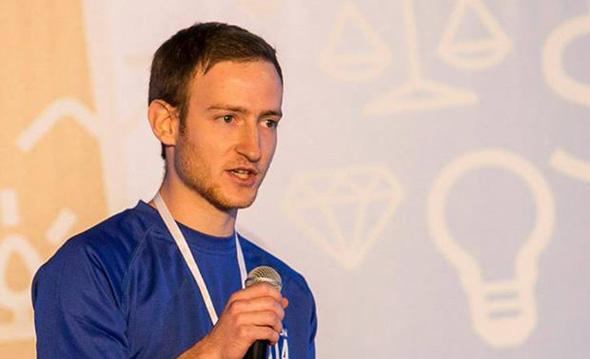 Hoopo co-founder ttay Hayut. Photo: PR

NoTraffic

Founded: 2017

Founders: Tal Kreisler, Uriel Katz, Or Sela

Investors: Lool Ventures, Next Gear Ventures, North First Ventures, Rami Lipman, Leon Recanati

Funding to date: $7 million

NoTraffic Ltd. develops a system for traffic and pedestrian movement management in urban environments. The company's technology connects to existing traffic lights and optimizes them to respond to traffic needs in real-time.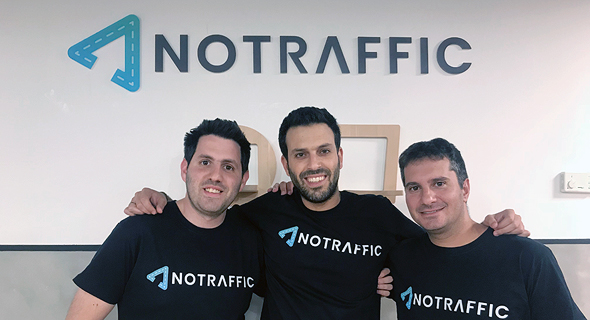 Co-founders Uriel Katz, Or Sela, Tal Kreisler. Photo: NoTraffic Ltd
Wave
Founded: 2015
Founders: Gadi Ruschin, Or Garbash, Yair Sapir
Investors: Marius Nacht, Blockchain Capital, Frank Sika, Maersk, ZIM Line
Funding to date: $6 million
Wave, incorporated as OGY Docs Inc., allows the direct and secure exchange of documents within a digital system. Wave's system is based on a peer-to-peer (P2P) network to issue original, verifiable documents that can be quickly validated for authenticity and passed between parties in minutes.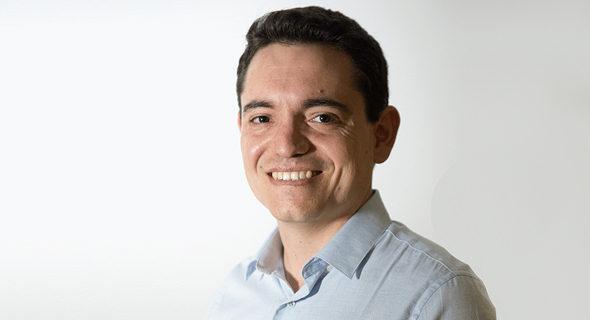 CEO Gadi Ruschin. Photo: Wave

Intsights

Founded: 2015

Founders: Guy Nizan, Gal Ben David, Alon Arvatz

Investors: Qumra Capital, Glilot Capital, ClearSky, Blackstone, Blumberg Capital, Tola Capital, Wipro

Funding to date: $70 million

IntSights Cyber Intelligence Ltd. develops a database that aggregates threat intelligence and provides organizations with tailored threat analyses. The startup combines data mining algorithms and machine learning technologies to enable companies to defend against potential threats.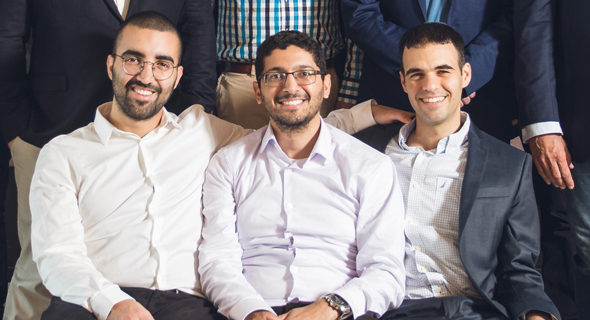 IntSights founders Gal Ben-David (left), Guy Nizan, and Alon Arvatz. Photo: PR
Venn
Founded: 2015
Founders: Or Bokobza, David Sherez, Chen Avni
Investors: Pitango Venture Capital, Bridges Israel, LocalGlobe
Funding to date: $40 million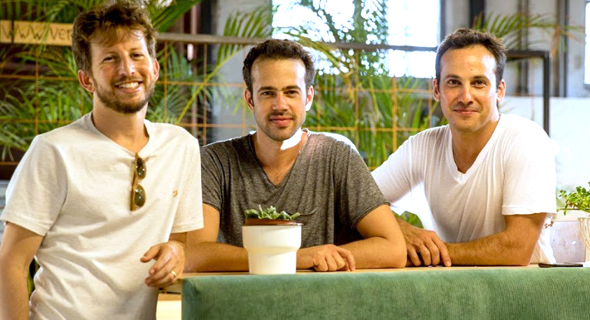 Venn co-founders. Photo: Venn
Venn Ltd., also known as Venn City, operates co-living facilities that offer private and shared living and working arrangements. The company aims to create a sense of community within large cities and uses an app to let residents order groceries and sign up for social activities.
Startups Selected to Showcase Their Technology in Berlin (Part 1):
PointGrab, Syte, Flytrex, GOARC, Sixdof Space, Qsee, Anzu, Agrowing, TriEye, Percepto
Startups Selected to Showcase Their Technology in Berlin (Part 3):
SparkBeyond, BreezoMeter, Otorio, Optimove, Radiflow, CHEQ, 3GSolar Photovoltaics, Skyline AI, CybeReady Learning Solutions, CybeReady, Juganu
Startups Selected to Showcase Their Technology in Berlin (Part 4):
Anachoic, Bllush, Arbe, GK8, Guardian Optical Technologies, SmartGreen, Freightos, Quicklizard, Zugreifen
Startups Selected to Showcase Their Technology in Berlin (Part 5):
Evercompliant, Pick a Pier, Plentific, QEDIT, Rewire.to, Xm Cyber, Home Made, PayKey, MyOR, Razor Labs, AceTech