Coronavirus
Israel's New Short-Term Rental Trend: Quarantine Apartments
From high-end to low-budget options, short-term apartments across the country are now offering a convenient and relatively cheap solution for those required to go into a 14-day quarantine, to the dismay of neighbors
The coronavirus (Covid-19) crisis has cut the lifeline of the entire tourism industry, including short-term rentals. Up until recently a lucrative investment, apartments offering temporary lodgings suddenly stand empty, leaving their owners little choice but to start offering them to Israeli residents returning from abroad who are required to go into quarantine for a 14-day period.

The apartments, offered mostly through Hebrew-language Facebook groups, vary in locations and luxury levels, ranging from the most basic low-cost quarantine pads to luxurious mountain view, jacuzzi-equipped homes.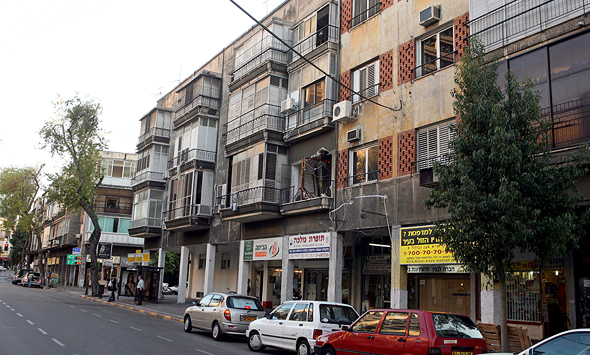 Ibn Gvirol Street in Tel Aviv. Photo: Michael Kramer

Compared to the cash they rake in when housing tourists during less turbulent times, apartments rented out to those required to go into quarantine are relatively cheap.

According to Ronen Cohen, the owner of Tel Aviv short-term rental service TLVvr, a good location has now become a liability. During normal times it is all about location, but now, his prime luxury apartments are just not that appealing, he said. "When you cannot leave the house, what good is being a minute away from the beach," he explained.

"This is not an opportunity for me," Cohen said, claiming he is just trying to keep his head afloat and get back some of the money he spends on leasing. "Quarantine apartments are cheaper than tourist rentals because most of those required to be in quarantine are young people coming back from trips in South America, where they already spent all of their money," he explained.

Danny, who owns a low-cost short-term rental service in Tel Aviv and normally operates mostly via Airbnb, told Calcalist these quarantine rentals providing his business with a temporary life belt. "Since we deal with small cheap apartments, our prices are not that high to begin with," he said. "We are not even dreaming about hitting the jackpot here, just meeting our rent," he added. According to him, his company requires guests to notify it if they are found positive for coronavirus, in which case the apartment would require special disinfection, on top of regular cleaning.

Unsurprisingly, the neighbors are even less thrilled about the new phenomena of quarantine apartments popping up in their buildings, fearing it may bring the pandemic to their doorstep.

A group of friends who recently came back from Brazil together and rented a five-bedroom quarantine apartment in Bat Yam, a Tel Aviv suburb, have been constantly hearing from the neighbors. The father of one of them told Calcalist that the neighbors demanded they do not use the balcony for fear of airborne infection. "I am not mad at anyone, but this is mass hysteria," he said. "They are treating those in quarantine, who are there just as a precaution and are following regulations, as confirmed carriers," he added.

One person from central Israeli town Kfar Saba told Calcalist the quarantined man residing in such an apartment in his building has been seen leaving the elevator twice to take a stroll downstairs. "He broke quarantine and everyone is panicked," he said. "The neighbors talk of nothing else but how to protect themselves, by wearing gloves when they enter the elevator or the garbage room or leaving the front door open," he said. He further said residents have already called Israel's Ministry of Health and the police and are awaiting answers.

"We have people at high-risk here with compromised immune systems, and even someone that is waiting for a transplant," another tenant said. "We expect someone to provide clear guidelines and protect us."

In response to Calcalist's request for comment, the health ministry stated there are binding quarantine regulations that must be adhered to.

The city of Kfar Saba stated the quarantine rules are clear and the police should be contacted in case of a violation.