Opinion
Forcing Crowds Away From Stadiums, Covid-19 Gives E-Sports a Chance to Shine
As with telemedicine and remote learning that have been waiting for their opportunity to break away from their low-tech counterparts, the online nature of e-sports has proven to be a boon, given social distancing requirements
Much has been said of the unifying power of sports, particularly in times of crisis. Unfortunately, during the current coronavirus (Covid-19) pandemic, spectator sports have been hit hard, as exemplified by the struggling eight-team American football league XFL that filed for bankruptcy last week as a result of losses incurred due to the crisis.

Formula E, the Formula 1 electric racing counterpart, even had to replace its standard fare with marble races in lieu of cars to fill the void left by the shutdown of conventional sports.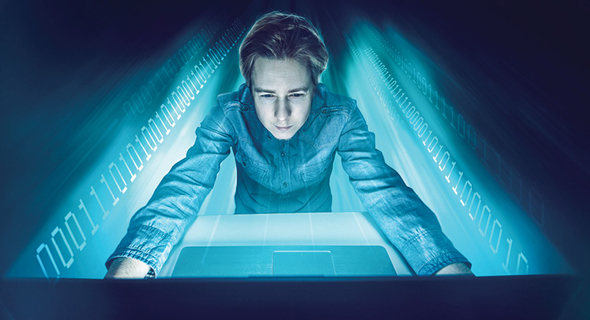 E-sports (illustration). Photo: Shutterstock

Even the venerable Israeli basketball team Maccabi Tel Aviv, which infamously publicly and tactlessly defied the initial social distancing rules, seemingly without penalty, has been forced to suspend contracts and freeze payments to its players.

Rising from the ashes of these lost games and seasons, e-sports has emerged as a viable alternative to keep audiences entertained during these trying times. As with telemedicine, remote learning, and other online innovations that have been waiting for their opportunity to break away from their entrenched low-tech counterparts, the online nature of e-sports has proven to be a boon for the emerging industry, given social distancing requirements. Another perk of e-sports is that athletes, unlike lawyers, for example, do not have to wear pants to do their job from home.

Broadly defined, e-sports is a form of sport dedicated to online video games. Now a billion-dollar industry that hosts both professional and collegiate-level teams with Olympic potential, e-sports includes many leagues that play various types of video games. E-sports is particularly popular among men aged 18-34 but also has broader appeal. Netflix is currently working on a new movie, based on a true story, that follows an e-sports team composed of senior citizens.

Its mostly online presence does not make e-sports wholly immune to the effects of Covid-19, and many e-sports championships, typically played to huge live audiences, have been canceled. But, even without this source of revenue, e-sports has the advantage of easily migrating almost entirely to an online platform.

The current pandemic has even allowed e-sports to infiltrate its non-cyber counterpart's competitions. NASCAR, the preeminent sanctioning company for stock-car racing, had nearly 1.5 million viewers at its recent e-sport version of a racing event. A standard NASCAR event typically has just double that.

Concomitant with this explosion in e-sports viewership, we may begin to see more legal issues raised by this emerging branch. Attorneys focusing on sports may even see increased business, even during this pandemic, in contrast to the dire situation faced by many standard law firms today. While many of the issues arising from the growth of e-sports, including contracts, player endorsements, player immigration, and antitrust concerns, are likely similar to those of regular sports, there are some novel areas of law emerging specifically from e-sports. These range from intellectual property to match-fixing, and gambling.

Another area that is ripe for legal introspection in e-sports is league governance. This is a particularly thorny area given the many different incongruous types of games and the international nature of e-sports, especially as different countries are introducing relevant pieces of cyber regulation, each with its own externalities relevant to e-sports, unintended or otherwise. Additionally, as revenues continue to climb, e-sports has become a taxation nightmare for authorities around the world. In old-school sports, different jurisdictions developed "jock taxes" to extract tax revenue from non-residents who train, practice or play within them. But, unlike its in-person counterparts, with their public schedules and games, online gaming is much less transparent to tax authorities.

Under a recent U.S. Supreme Court Ruling, in the case of South Dakota v. Wayfair, U.S., states have been granted the authority to tax businesses even without a physical in-state presence. States implementing this ruling will likely also apply it to e-sport athletes who reside in one state physically and play online in a different jurisdiction.

Further, as it did to other disruptive technologies, prominently those associated with the gig economy, Covid-19 has exposed thelack of clarity regarding whether an e-sports player is an employee or a contracted worker, with all the associated legal concerns regarding taxation, benefits, and unemployment rights. E-sports clearly cannot fill the void left by the $71 billion a year industry of standard sports, a void that is exacerbated by the hundreds of millions of people stuck at home worldwide with little more than Zoom meetings and movies to keep them occupied.

Possibly assuming idle hands are the devil's workshop, Anthony Fauci, one of the leading members of the Trump Administration's coronavirus task force, has set several preconditions to getting professional sports back on track and into our living rooms as soon as possible: that the players themselves be isolated from their own families; that no spectators be allowed to attend in person; and that the players be tested for Covid-19 every week.

Reportedly, the NBA is considering such a setup Las Vegas and mixed martial arts organization the Ultimate Fighting Championship (UFC) is looking into hosting its cage-fighting matches on a remote island. An alphabet soup of other leagues is also looking for options that would allow it to get back in the game.

Meanwhile, Arizona has even offered to host all thirty Major League Baseball (MLB) teams in an effort to jumpstart the already delayed baseball season. With teams like the Cleveland Indians holed up in prepaid Arizona luxury hotels while they get tested weekly so that they can be paid millions of dollars to play a game, the disparity between the haves and the have-nots during the pandemic will be further highlighted.

For example, unlike their arguably offensively named counterparts, the Navajo Native Americans in Arizona, many of whom have preexisting health conditions exacerbating the dangers of Covid-19, are in an increasingly dire economic situation that has been further compounded by the dereliction of the U.S. government in keeping its treaty obligations. These Native Americans often lack access to clean water, making the simple act of washing their hands to protect against the virus beyond their reach. Needless to say, unlike the Cleveland Indians, they also do not have sufficient access to coronavirus testing kits.

to receive all of the promised funds, and a number of tribes have recently taken the matter to court.

Hopefully, if MLB does start up again in Arizona, the Navajo Nation can take advantage of the unifying national spotlight to shine the light away from bored and disconnected celebrities towards theirs and others' mounting plight.

Dov Greenbaum is a director at the Zvi Meitar Institute for Legal Implications of Emerging Technologies, at Israeli academic institute IDC Herzliya.