CTech
These startups will make your air travel healthier and safer
A lot of Israeli startups have pivoted to assist in the re-opening of airports around the world
The world may still be a few months away from returning to a routine of international air travel following the Covid-19 outbreak, but that doesn't mean Israeli companies aren't already preparing for the new ways we are expected to traverse through airports on either side of our international journeys.

CTech spoke with Yakir Machluf, Director of Business Development, Mobility Lead at OurCrowd - an Israeli Venture Capital fund. He talked us through some of the most innovative ways that startups have pivoted their product to assist in the battle against Covid-19. Here are 11 that he thinks could transform the way we travel once borders open up again.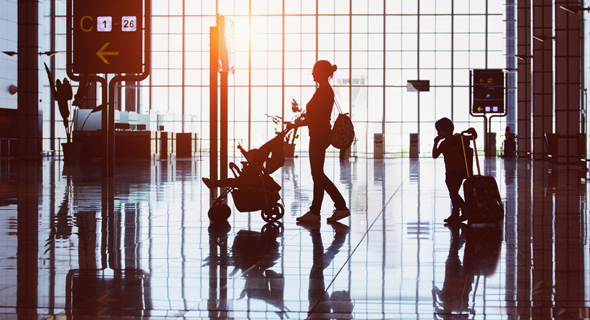 Before Departure.Credit: Shutterstock
Before Departure:
1.
Name: UVeye
Product: AI and deep learning capabilities to inspect vehicles
Year Founded: 2011
Funding: $35.5 million (Led by Toyota Tsusho)
Founders: Amir Hever, Ohad Hever
Before you fly, you want to make sure everything is in order and you're capable of flying safely. Companies like UVEye Ltd. are there to make sure equipment is ready to assess each person carefully. Using artificial intelligence and machine learning, UVEye makes sure that airports maintain a high standard of temperature control quality and assessment. It does this by using fast and accurate anomaly detection technology to identify faults in mechanical equipment.
2.
Name: Juganu
Product: Ecosystem of fully connected sensors and LED lights solution for smart cities
Year Founded: 2011
Funding: $2 million
Founders: Alexander Bilchinsky, Yossi Bechor
In the future, we might see companies like Juganu Ltd. appear once we arrive at the airport to travel. Covid-19 is characterized by high temperatures and fever - something that Juganu could help identify in seconds. Using its edge-based AI, we might see 'disinfectant tunnels' utilizing its technology to identify who has a fever and who does not. Today, most of Juganu's technology is used to help build structures and ecosystems for smart cities around the world.
3.
Name: VocalZoom
Product: Voice control and authentication with multifunction sensors
Year Founded: 2010
Funding: $12.7 million
Founder: Tal Bakish
In the future, being cautious might just save lives. VocalZoom Ltd. might be adopted to be an additional multi-sensory screening tool when flyers check-in to their flight. VocalZooom's technology allows for communication between machines and humans through voice commands and other vocal activity. The contactless use of sensory commands in microphones will make sure fewer germs are spread and its technology can integrate easily within IoT devices like check-in counters or security gates.
4.
Name: MeMed
Product: Discover, develop, and validate infectious diseases
Year Founded: 2009
Funding: $80 million
Founders: Eran Eden, Kfir Oved
People can suffer from Covid-19 without registering a fever, so it's important we have a medical company in airports that could solve problems in the event they suddenly appear. MeMed Diagnostic Ltd. is a personalized diagnostics company that focuses on the prevention of antibiotics misuse. The company assists physicians in helping identify the difference between bacterial or viral infections. Just because airports will try to contain Covid-19, it doesn't mean people shouldn't be able to fly with a common cold. MeMed can help airports identify these differences.
5.
Name: SeeTrue
Product: Autonomous video scanning to detect anomalies
Year Founded: 2018
Funding: $3.8 million
Founders: Assaf Frenkel
What's more important than airport security? SeeTrue Screening Ltd. offers a different approach to the current airport security screening process by adopting artificial intelligence. It uses its autonomous detection technology to provide automatic threat detections for X-ray and CT systems. While other companies focus on the health aspect of travelers post Covid-19, SeeTrue will help build and transform more conventional security measures for airport travel
6.
Name: Vayyar
Product: Healthcare technology that uses sensors for breast cancer screenings
Year Founded: 2011
Funding: $199.3 million (Led by Koch Disruptive Technologies)
Founders: Miri Ratner, Naftali Chayat, Raviv Melamed
What would Vayyar Imaging Ltd. have to do with flying at an airport? Well, it turns out that its technology might just save lives after Covid-19. The semiconductor company develops intelligent radar sensors for 3D imaging. While Vayyar has found success in breast cancer research and body imagining, its technology could be used as a security measure to monitor people's temperature ahead of their flight.
7.
Name: Soapy
Product: Hygiene Micro stations powered by IoT technology to optimize soap and water amounts
Year Founded: 2018
Funding: $1.5 million (Led by the Israel Innovation Authority)
Founders: Alex Orlovsky, Max Simonovsky
It's never been a better time to develop CleanTech and healthcare services to a germophobic world. Soapy Care Ltd. collects the data of water and soap used with each wash and optimizes it for future use. It is clear that airports might want to utilize Soapy's technology in its hardware via the IoT to make sure flyers are as clean as possible before they fly.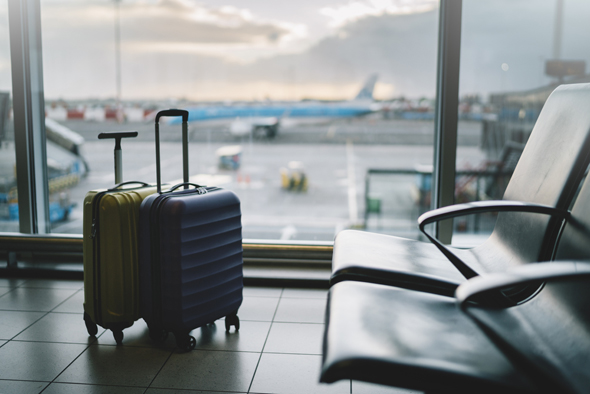 Boarding. Credit: Shutterstock
Boarding
8.
Name: Neura
Product: Improves customer engagement on mobile with AI-powered insights
Year Founded: 2013
Funding: $29 million
Founders: Gil Mahler, Gilad Meiri, Ori Shaashua, Triinu Magi
The last leg flyers encounter before their flight is the boarding procedure at the gate. Companies like Neura, Inc. might help airports in the future by helping identify and monitor 'micro moments' on customer mobile devices. As more boarding passes are kept in mobile wallets or in apps downloaded on a device, Neura can track the relationship between people and locations while also interpreting 'real world' behavior in the airport as they shop, relax, or scroll online. This way, airports will better understand the needs of their customers in the future.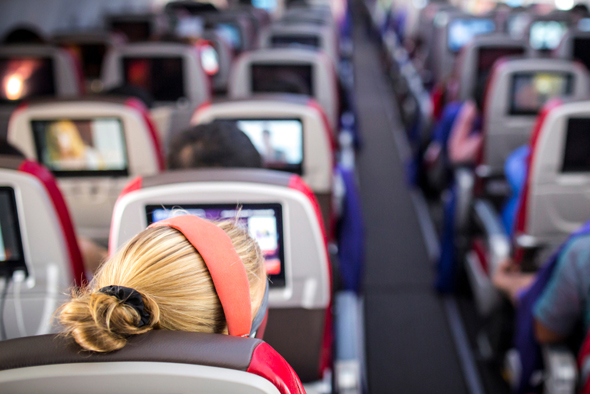 Onboard. Credit: Shutterstock
Onboard
9.
Name: Temi
Product: Personal robots for small tasks and assistance
Year Founded: 2015
Funding: $36 million (led by Joy Capital)
Founders: Yossi Wolf
Once onboard a flight, passengers might not want to get too close to the flight crew - enter Temi USA Inc. The company combines artificial intelligence, the internet of things, and telecommunication technology to create an intelligent personal home robot. One day, these might be deployed onto planes to help serve meals and beverages to germ-conscious passengers.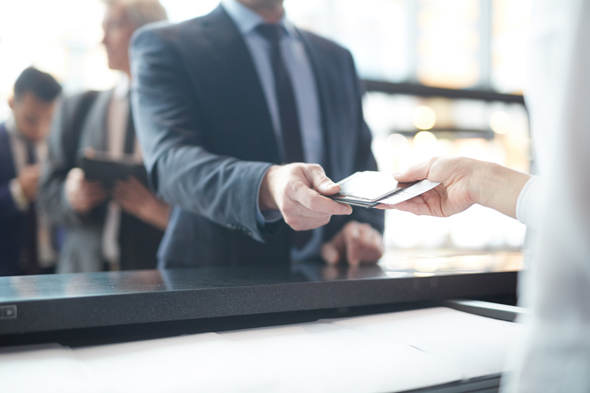 Arrival. Credit: Shutterstock
Upon Arrival
10.
Name: Corsight
Product: Facial recognition through masks
Year Founded: 2019
Funding: $5 million (led by Awz Ventures)
Founders: Igal Raichelgauz, Karina Odinaev, and Professor Joshua Zeevi
Corsight AI is a subsidiary of the Cortica Group, a collection of companies that develops autonomous artificial intelligence technology. It can detect faces in real-time on video cameras - even if the face is behind a mask. Technology like this could be easily adopted into airports in the future for those approaching passport control once arriving in a new country. Without the need to remove the sanitary mask, Corsight's technology allows officials to track who comes in and out of the country while still practicing Covid-19 rules.
11.
Name: Air Doctor
Product: Solution helping travelers find doctors and schedule appointments when abroad
Year Founded: 2016
Funding: $10.9 million (Led by Kamet)
Founders: Efrat Sagi Ofir, Jenny Cohen Derfler, Jenny Cohen Derfler, Yam Derfler, Yegor Kurbachev
What happens if you land at your destination but start to feel sick? Air Doctor Ltd. was established in 2016 as a way for travelers to locate and visit doctors while traveling overseas. Its overall goal is to make medical care as accessible as possible globally. The company has partnered with hotel chains including the Ritz-Calton and Leonardo, as well as other travel companies. While it might be in the middle of a slump right now with travel at a halt, there's no doubt that some of the more neurotic travelers will be sure to check in with it as soon as flying becomes available again.