Israel-based XM Cyber raises $17 million in series B funding
The additional funds bring the total amount raised to $49 million.
Cyber company XM Cyber Ltd., founded by former Mossad head Tamir Pardo, Noam Erez, and Boaz Gorodiski, announced on Thursday that it completed a funding round of $17 million led by Macquarie Capital, Nasdaq Ventures, Our Innovation Fund, and Swarth Group. To date, the company has raised $49 million.

Cyber ​​XM has developed a technology that simulates organized cyber-attacks on companies to help them improve their defenses. The company's system presents the attackers' angles with the ability to detect and exploit holes in the network. In addition, it provides a detailed report of the actions required to block such attacks and protect the organization's assets.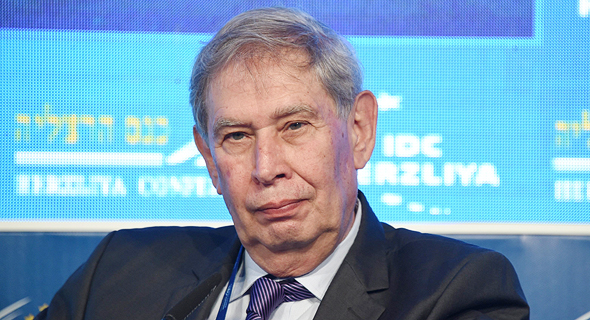 Credit/cap: Former Mossad chief Tamir Pardo. Photo: Yair Sagi
"It's the only product in the world that can show you the network through the eyes of the attacker," said co-founder and CEO Noam Erez in a conversation with Calcalist. His partner and co-founder, Tamir Pardo, was the former head of Israel's esteemed spy agency the Mossad.
Erez adds that the fundraising process began at the beginning of the coronavirus (Covid-19) crisis and was completed in the middle of it: "Clients today may be more selective in what they choose to spend money on, but their doubts are over as soon as we give our demonstration. The customer sees the network very clearly through the eyes of the attacker and even though our product is high end, it is suitable for both large and medium-sized companies."
The demand for cyber defense has been strengthened in the wake of the pandemic due to changes in work patterns. "Most people have shifted to working from home, but most of the time they don't receive computers from the workplace and connect to the network through home computers. The result is that the hackers' attack vectors are much wider. If in the past you could only attack the company at its core, today's attack options are only growing, so the demand for our product has also increased."
The company said the goal is to increase the size of the development team in Israel and accelerate the development of new products, while expanding sales and marketing presence around the world. XM Cyber currently has dozens of clients in the U.S., Europe, and Asia, including Fortune 500 companies such as leading financial institutions, critical infrastructure, industry, and others.