Analysis
VC funds are engaging in a high stake poker game with Israel's tech sector
Israeli tech firms raised $2.5 billion in Q2, while Covid-19 raged. In a quarter or two, we will see who cashed in and who folded miserably
The report on second-quarter investments in Israeli tech released on Wednesday by the IVC Research Center and ZAG law firm revealed investments of $2.5 billion and a 33% increase in the number of deals. At first glance it appears as if it is totally disconnected from everything that is taking place in the post-coronavirus global financial system. Even when considering the capital raised throughout the first six months of 2020, including March, which is when the pandemic appeared on the global scene, it appears as if the tech sector is operating as an independent bubble. Total fundraising in the sector reached $5.25 billion in the first half of 2020, only 17% less than the total amount raised in all of 2018.

The disconnect is also apparent when you examine the scale of layoffs in the sector relative to the rest of the Israeli market. Tech companies fired thousands of employees and sent a similar number on unpaid leave, while general unemployment figures have already reached a million people. At the same time, many companies are vigorously hiring new workers, nevermind the tech giants like Google, Amazon, or Facebook, who's standing enabled them to keep their entire workforce, recruit new employees, raise money, and charge on the market.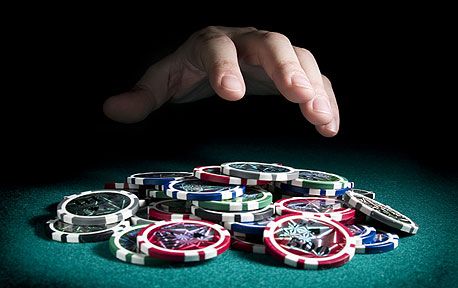 Gambling. Photo: Shutterstock

The impressive numbers, however, do not necessarily indicate a real resilience of the Israeli tech sector. The numbers are the result of several factors, none of which provide a cause for celebration. The first is pinned to the sector's financial foundations, which are based on venture capital funds. VCs raise new funds every three to five years and are for the most part required to invest them over a similar period. This means that many of the rounds taking place nowadays come from money raised long prior to the pandemic and merely reflect the funds' commitment to their timetables.

Another factor is the identity of the funds' investors. Most of the investment money used by Israeli VCs comes from abroad—a few family offices from Europe and many institutional investors from the U.S. This means that what appears to the Israeli tech sector like a fortune, is actually a drop in the bucket for American pension funds and may be the reason as to why we have yet to see changes in fundraising abilities.

The crisis will truly hit the Israeli tech sector when more and more clients are no longer able to pay or renew contracts for 2021. For now, investors are pumping in money to allow their companies to survive the immediate crisis, even if revenues drop, and perhaps even carry out acquisitions of competitors with less money in the bank. Another quarter, maybe two, and the fog will begin to lift. American bailout money will dry up and then we will see whose wager paid off and who lost their shirts. If the current investment strategies continue, the failures are going to be extremely expensive.