Covid-19 Cutbacks
The industry is hanging by a thread: 10 laid off tech pros tell their stories
Recently unemployed tech professionals talk about their financial worries, emotional crises, the rising competition for each job, the terrifying future, and the one silver lining that may come from it all
The coronavirus (Covid-19) crisis brought even the most pampered industry—the employees of which enjoy extravagant perks and constant demand—to its knees. Thousands of tech workers have already been laid off and for the first time in years are finding it very difficult to get a new job.

Calcalist spoke to 10 recently unemployed tech professionals— some of whom chose to remain anonymous—about their financial worries, emotional crises, the rising competition for each job, the terrifying future, and the one silver lining that may come from it all.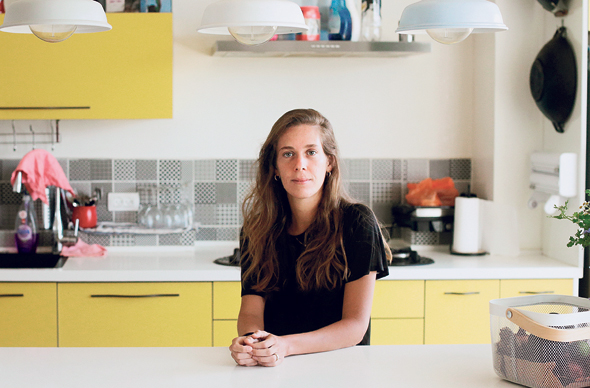 YAel Chetz was recently fired from her tech job. Photo: Amit Shaal
"Working in tech, felt like I had gone to heaven. Now it is all over"
Yael Chetz, customer success manager, 31, lives in Jaffa, Tel Aviv, married
"I got into tech two years ago and worked for a company in the pharmaceutical sector. When I got a job at Google I left that company and went on a short vacation abroad knowing I was starting at Google as soon as I get back. But then, home quarantine became mandatory for anyone entering the country and later Google began to drag it on, telling me every week for two months that I will start working next week.
Eventually, the company that hired me for the Google job notified me the position was canceled, specifically stating in the letter that it was due to Covid-19. The whole ordeal was very frustrating, to be dragged on in this manner. Had I known they were canceling the position I would have started to look for a new job or find a way to get my old job back. I was super naive, I thought Google was Google, and I am mad at myself for this naivete."
Did you start looking for something else?
"Yes, but I only have two years of experience, which is problematic compared to some of the other people out there. I sent out my resume hundreds of times and only got two interviews, so far. I got a lot more calls before Covid-19. Now I know you can't be sure of anything, even after you have a signed contract.
I won't feel secure until I actually start working. I am now looking in other directions because I don't know anymore what is going to happen in tech. I also have experience in hosting events, public relations, content writing, and training.
Before tech, I was a freelance worker in these fields, so, when I became a tech employee I felt like I had died and gone to heaven—the salary, the travel, the perks, the advance study fund, the food, the corporate events, everything. But, then I got into Google and I realized my previous job wasn't heave—Google was. But it ended the way it ended."
How is unemployment treating you?
"I miss the routine, you can go crazy without it. You also want to see people and everything becomes very existential and philosophical, when you have time to think and really dig in you suddenly say, for example, wait, if I'm free now, maybe it is time to have a child."
Is getting laid off from a tech job different than it is in other sectors?
"I think psychologically it is more difficult because you suddenly realize you are not that privileged. On the other hand, if you were smart enough to save, you are in a really good place.
Things are obviously way worse for people who only made NIS 5,000 (the Israeli minimum wage, approximately $1,450) a month to begin with. I may have suffered a psychological blow, but others got hit by reality. So, we don't get to buy a car right now but they have no way to fill up their fridge."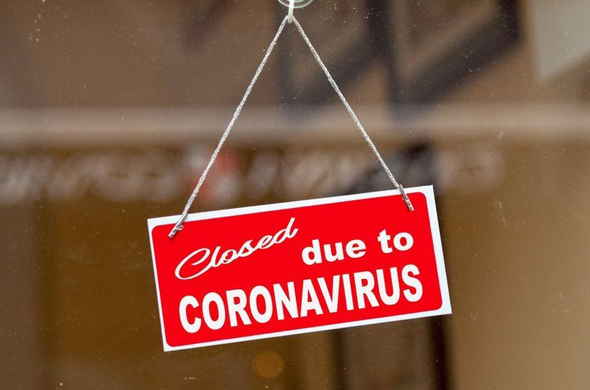 A closed business sign. Photo :Shutterstock
"I used to run a startup, now I get up in the morning and I have nothing to do, it's terrible"
A, entrepreneur, 40, lives in central Israel, married and a mother of three
"I was among the founders of a small startup established around five years ago. We were working to raise our first funding round and we already had some investors who said they were in but then came Covid-19 and they told us outright 'we are not investing right now, we don't know what's going on.' Eventually, everyone backed down and within a few months, we ran out of money.
We started by putting employees on unpaid leave but we ended up shutting down anyway and letting everyone go. I was employed by the company at a relatively low salary in terms of tech jobs, but pretty good compared with the general market and I paid social security and all. But, as it turns out because I was a stakeholder in a close-held corporation, defined as a company with five-eight owners, I am not eligible for unemployment benefits. I might be eligible for something with the newly announced plan, but even so, it will be very little."
How does it feel to move from running a company to being unemployed?
"All of a sudden your day is empty. When you are working you get up in the morning and you go to work, it gives your day structure and it challenges you and keeps things interesting. I love what I do and I don't have that anymore. To get up in the morning and have nothing to do is terrible. You wake up, you clean the house, and you feel as if you were dead.
So, I'm trying to find hobbies, like everyone else in the Covid-19 era, to meet with friends. And, still, the job was a significant part of my life and the way I define myself. I am currently advising another startup and it is the closest I have to a job right now. It is nothing big but, at least, it gives me a feeling that I am doing something in the midst of this stasis.
On top of all of this, you don't get a salary. Things are terrible out there. A moment before Covid-19 it was an employees' market, with good salaries and companies fighting over good candidates but now it's an employers' market, with every LinkedIn job listing getting 100 candidates. Very few companies are recruiting and they are mostly the largest most stable ones, like Microsoft.
Companies that would have been happy to hire me under regular circumstances are telling me: 'your resume is amazing but there are no new hires with Covid-19.' I am not going to start another startup, I have been severely burnt by the experience, so, I am left to eat away at my savings. I don't have a lot of options and I have no idea what is going to happen next.
A month ago I still thought that by late August all will be well, as this thing would have to come under control at some point, but, instead, we are going backwards.
I want a job. A person has got to make a living, to know that they are waking up in the morning, going to work, and getting a salary at the end of the month, that they don't have to eat up their savings, because savings run out."
Did the layoff wave blow up some bubble promising eternal wealth?
"Tech has had its downfalls before, in 2000 and again in 2008, we have been there, so anyone who thought their salaries were safe is either living in La La Land or is very young. As a business owner, I never squandered but I never drew in huge salaries. I did save, so now I am living off my savings. "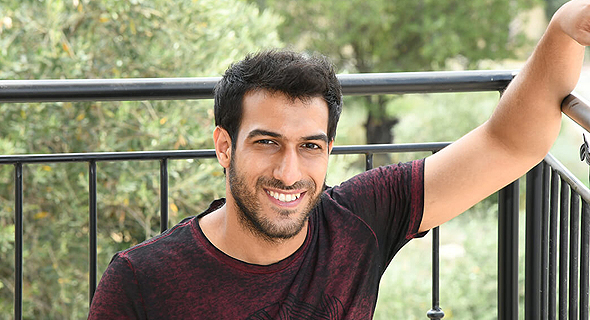 Ben Kuefman. Photo: Amit Shaal
"I am afraid I may have to move away from my daughter"
Ben Kuefman, project manager, lives in Tel Aviv suburb Givatayim, divorced and father of one
"At first, I didn't realize the severity of the situation. Taboola.com Ltd. was my home for seven years. I was fired due to cutbacks but given a three months' notice and knew I was appreciated and felt no pressure. I thought I was very well situated to find a job but it became a nightmare. It is not just a blow it is a real kick to the head.
I have 14 years of experience, mostly as a project manager. I started applying to jobs but they were canceled, one after the other. A lot of companies went into stasis and are currently only focused on the product as it is now, they are thinking only of survival without future prospects. So, there are less and less open positions and I started hearing the numbers and realized I am not a sole contender and that half the world is unemployed. I have friends with better resumes that still can't find a job."
How do you manage? Aren't you worried?
"I still have a few bucks to keep my head above water but as time goes on my ability to choose which position to take becomes more limited. I may have to take a step back. I am looking for project management positions but I also willing to do quality assurance. The more time passes the more worried I get. I don't want to find myself having to leave the center and go back to living with my family in northern town Karmiel. I have a five-year-old daughter in joint custody, so leaving Givatayim is a disturbing scenario.
"What I miss the most daily is something to do, to sink myself into for several hours a day and challenge my brain. Detecting and solving problems is what I do, without it I am passive. I find creative ways to pass the time—I play, I create electronic music, I paint, and I keep myself busy. It is not just about the money, not working damages mental health. I want to find a place that would believe in me. I have worked for three companies in the past decade and a half, I learned from experience and now I fear I might lose everything I have worked to build. I find no comfort in it being everyone's story right now."
ANALYSIS - The tech sector was operating on excess, Covid-19 is making it trim the fat (Hagar Ravet)
My generation has nowhere to start
Omri Lankri, business administration and information systems student, 26, lives in central Israeli town Shoham
"I left one job to start another as a junior implementer at a very large company, at a very good salary and with great perks. Everything was set to go but right before I signed the whole coronavirus mess started and the position was canceled. It was very bad luck.
"My starting point is not great, as it is, with me being a student. I study at night and this is my last semester but it still puts me at a worse off position compared to other applicants. I am looking everywhere for work as a system implementer—I have posted on Facebook and LinkedIn, I have contacted people in human resources and friends, I even tried going door to door once, handing out my resume like a mailman. I am doing everything in my power, turning every stone.
"Right now, the supply of jobs just isn't enough and there is a lot of demand from people in my state. It's a whole generation of tech professionals—programmers, project managers, implementers—all looking to gain experience at all costs, but when there aren't enough jobs they get exploited in terms of pay. I got offers that were lower than what I was paid when I worked in technical support. Covid-19 caught my generation mid-training. You go to night school so you could work and you are willing to sacrifice a lot and work hard, trying to catch a break from someone but there are no breaks. Tech students are now working at whatever jobs they can get, including supermarket deliveries."
How are you dealing with being out of work at this time?
"I am an active person and I need to communicate with people and now it's gone. It's quiet now. Financially, I get by because I am still living with my mother, but the days lack structure and a sense of purpose. Who would have thought this could go on for this long? At first, they referred to Covid-19 as a type of flu. Now they are treating it like cancer, with no cure on the horizon. But I am still optimistic, it will have to end at some point."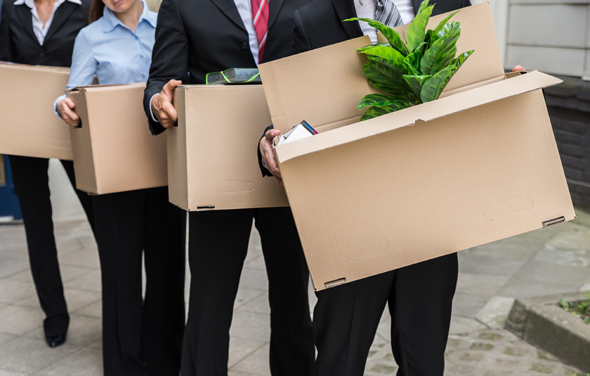 Layoff rounds. Photo: Shutterstock
"It appears to be a deadly blow and the serious waves are not even here yet"
D, product manager, 58, lives in central Israel, married and a father of two
"In the past three years, I worked as a product manager in a company in the cybersecurity sector employing around 200 people. Due to Covid-19, the company put some of the employees on unpaid leave, before eventually firing them. I think a lot of companies used the crisis as an excuse to lose excess fat. That's what happened in my company, I felt like it hitchhiked on the whole situation. I never saw the books but that is how it feels, as if they wanted to reduce their office rent and get rid of veteran workers that are getting higher salaries to bring in low paid youngsters.
I, for example, was making over NIS 30,000 (approximately $8,750) a month. If I am not being selfish, when I look at it, I am more or less okay, I am not going to starve and if I am the reason a younger person moves up than that is fine.
I am trying to accept the situation. I guess that if it weren't for Covid-19, I would have been more hurt. After all, I have built a career and this is a very bad time, especially for a person my age, to be out of work. I am now interviewing for a position but it is a startup and I am not really into adventure these days and would prefer a secure position leading up to retirement.
Even the bravest among us is afraid of adventure now and that is even more true when you have a family. My wife also lost her job and found something that pays half as much as her previous role. My son's job was also affected. None of us were left untouched."
How does the future look to you right now?
"If I were let go but there was no coronavirus, I would take a year to get back on my feet, but the problem today is that no one can say that. It feels like a terminal condition, there is no optimistic way out, I think the big waves are not even here yet.
Like with Amdocs Ltd., we are going to see layoffs in other big companies, and tech is going to get the worst of it. The Israeli tech industry mostly serves the U.S. and when things are bad there, there is no way we won't suffer a blow here.
But I still think tech people have nothing to complain about. The sector is less affected than the rest of the market and good employees have a good chance of finding their way back to the workforce. For me, age is a barrier, but that's the way it is, regardless of Covid-19.
I wouldn't want my kids to work in tech. It's a pampering industry but it's devoid of soul. I would prefer to see tech catch the blow, instead of the tourism, arts, and culture industries. Because we are seeing the most important things in life dissipating and tech companies just keep coming up with technologies nobody cares about. In my years in the industry, I have seen so many systems and most of them are meaningless.
Technologies that save lives or improve our quality of life are important but just 20% of technologies will actually make a difference for humanity. That is why, putting aside my need for a salary, I prefer tech to suffer and not other employees. I also don't like the inflated salaries I have seen in the past few years being handed out to 25 year-olds who only have the Thursday happy hour on their mind."
What is the hardest thing about unemployment?
"There is the financial blow, there is a lack of social interaction, and I also miss keeping busy, being interested and challenged, and having a reason to get up in the morning. Without work, there is no escaping Covid-19, social isolation, and the news. The greatest comfort is that everyone in our family is healthy. I pray my kids will have it easier. I only have another decade of work ahead of me but thinking about my kids growing up into this world, makes me realize how much bigger a tragedy it is for their generation.
Commentary - Even those who keep their jobs will need to keep their feet closer to the ground (Ariel Greisas)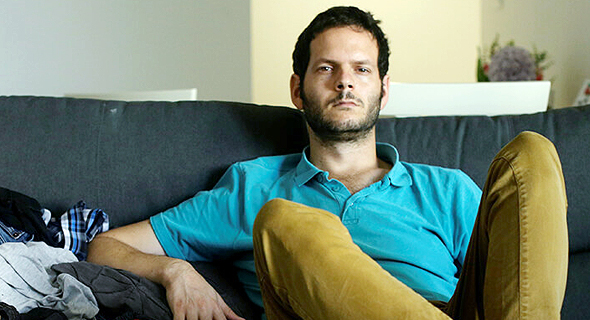 Ron Amitai. Photo: Amit Shaal
"I hope I won't look back in yearning on my days in tech, but if I have to I will take any job"
Ron Amitai, software engineer, 34, lives in Rehovot in central Israel, married and a father of two
"I have been in tech for seven years. For the past two years, I worked for a startup called Fans League Ltd., which develops a mobile app that connects soccer fans and gamifies their experience. In mid-March, the company decided to put employees on temporary unpaid leave until the end of May, so I didn't look for a new job. But when the period ended, the company announced it was shutting down. To their credit, they did give us a 30-day paid notice.
I started looking for a job and I was shocked. At any other time, when you are looking for work, you get about three or four interviews a week but now it is maybe one interview every two0p weeks. It is an abnormality.
It is a big transition going from working for a startup with tech perks to being unemployed and on the hunt for work.
"Very big and it creates a lot of insecurity. For two and a half months I just did nothing and then I have to go back to square one, start getting ready for job interviews, to work at looking for work, and at the end of the day you don't know how many interviews you are even going to get and you don't know if it is going to take you a month, six months, or a year to find a job because it is rough out there. To begin with, a startup is a less than stable workplace. I get social security benefits but there is uncertainty about the future, especially when a full lockdown is once again being considered and it is unclear how long this whole coronavirus thing will last."
Are you worried about the future?
"There are moments when I am extremely worried because even when you find a job you will keep asking yourself what shock will come next, where should you even look. Look, even Amdocs made massive layoffs, giant companies have it hard too, not just the small ones. I told myself that if I reach a dead end, I will take any job. I am not spoiled, but I hope I don't have to look back in yearning at my days in tech. Be that as it may, I still need to bring money home."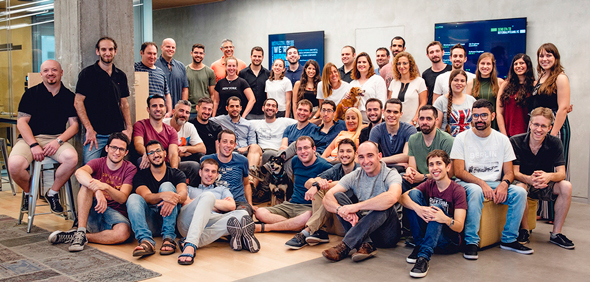 The Claroty team. Photo: Joey Bachar
"This industry is hanging by a thread"
Robert Becher, programer, 29, lives in northern Israeli town Hadera
"I made my first steps in the field in the military and as a civilian, I have been working as a programmer for three and a half years. For the past two years, I was with industrial cybersecurity company Claroty Ltd. before being laid off in June. I feel the job market has changed but it is not that bad. I still get interviews and there are jobs out there.
Financially, I am going to be okay. I have savings that could last for more than a year, including mortgage payments, I don't have children and I'm not married. Married people and parents have more to worry about. Some of my colleagues also invested in stocks and some of them lost money there or just had to sell at a bad time.
So, I'm not so stressed, but I won't be buying a car any time soon and I am concerned when I think about the future. I don't know how long this is going to last. Even my hobby, that makes me feel better is gone. I am a member of an amateur theatre troupe, but we cannot perform.
I am also worried because companies prefer to hire those that are currently employed instead of jobless people. Now, with so many losing their jobs, I don't know what this means about me. If anyone thought tech was safe, they must have been pretty out of sync with reality. We may be at the top 10% but it is all hanging by a thread, especially in Israel.
A lot of companies rely on money from venture capital firms and now there are mergers and acquisitions that are not going to happen and funding rounds that will also be canceled. This sector is so shaky."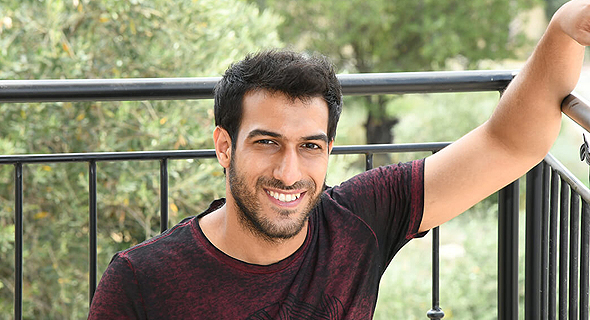 Omar Gharra. Photo: Amit Shaal
"I was in a good place but now I am counting every penny"
Omar Gharra, software developer, 28, lives in Arab village Jatt in northern Israel
"I have a bachelor's degree in math and computer sciences and I also took courses by Tsofen, a nonprofit that connects tech workers from the Arab minority with technology companies.
In the past three years, I worked for PAteam, a small 15-people startup in Ra'anana in central Israel. It was really like a family. The company develops software automation tools for large companies such as IKEA, Disney, and Tnuva. Our clients' needs diminished, so, in March, I was put on unpaid leave.
When they extended the leave in June I realized I had to start looking for a new job and had no choice but to quit since as long as I was employed, I had to give a month's notice and I wanted to be available for a new job, so I quit and started looking. My company said the job will be waiting for me when it resumes its activity, but, out of seven programmers it had in Israel, there are now only two left, so the direction is clear. A company in this situation can also collapse."
How do you feel?
"I feel like I have lost benefits and a paycheck, that any other job I get will be a downgrade. I am getting married next month and I was counting on my salary, so I am definitely feeling like I hit the ground. I started cutting down on expenses, lowering my standard of living. I settled for less expensive air conditioning in my new apartment to save money. I dine out less, go out less. You keep thinking where your money is going and you become much more aware.
" pay NIS 3,000 (approximately $875) a month on my apartment and I only took it because I had a good salary but now I am no longer eligible for social security, so, how am I going to pay rent?"
It sounds difficult.
"Yes, there is a lot of mental stress and it definitely affects my health as well."
What is it like out there?
"Bad. So far I have sent my resume out nearly 70 times. I heard back only on three occasions, and even then only because I knew someone at those companies. There are openings in companies that are not very big or well known but within two hours they get 400 applicants on LinkedIn alone, not counting those who apply through the company directly.
You don't stand a chance against so many people. As soon as a position opens a hoard of people just storm at it and I am not talking junior developers, I'm talking experienced professionals. It makes it harder for people like me, who have just three years of experience, and for students. And so you realize that at some point you may have to settle."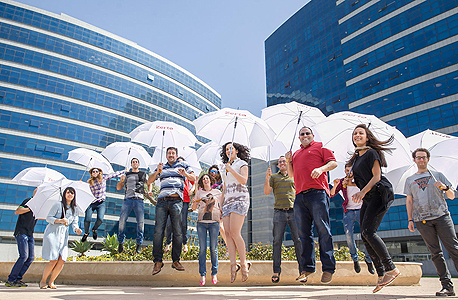 The Zerto team. Photo: Orel Cohen
"It isn't falling from heaven but it is a long way down from hedonism central"
David Frige, quality assurance, lives in Ramat Gan, married and a father of three
"I worked for cloud backup company Zerto Ltd. for 14 months. In April, we shifted to working from home and two weeks later I was laid off. The company shut down a lot of its activity and fired 25% of its employees. All of the QA team was fired—we were working on a new version released just shortly before we got out notice, so we were surprised as we felt we delivered the goods. Then we realized that the same thing happened with other teams."
How is unemployment treating you?
"First of all, it completely shakes your sense of financial security as your income is significantly impacted. Unemployment benefits are lower than the original salary but at least they are now being extended, offering some peace of mind. Emotionally, you mostly experience disappointment and helplessness, because the employer's decisions have little to do with the capabilities and skills of the worker. There is something arbitrary about it that has to do with mass panic so the main sense is a lack of control."
Is it like falling down from heaven? Going from a tech worker's lifestyle to unemployment?
"It isn't falling from heaven but it is a long way down from hedonism central."
What are you aiming for now?
"I have been in this field since 2004 and I never stopped, not even for a minute. Now, I was suddenly forced to stop but I'm not picking up a book and going to the beach. I am using this time to study code. So, I am optimistic, I always wanted to land a role that includes coding. Coders are the stars of tech and they will always be better off and have more opportunities. I hope I will get a chance to join them, even though I am 46.
The whole industry is suffering from uncertainty. You apply for an opening only to realize 200 already applied. It is a global crisis that affects organizations big and small, it affects everyone, unlike previous crises that only concerned specific sectors. We are all in survival mode and I think companies that produce things with no actual value or that are not very urgent, will not survive this crisis."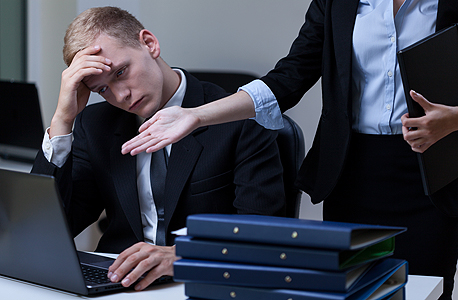 A demanding boss (illustrative) Photo: Shutterstock
"Employers want more and pay less"
B, administration manager, 42, lives in Tel Aviv
"Today is my birthday and it is one of my saddest to date. I never found a life partner and I had to stop my attempts to get pregnant on my own.
What started out as unpaid leave became a layoff. I never thought I would get to this age alone and unemployed. This period brought with it a lot of self-criticism. Over the past few months, I have cried like I haven't cried in years. This period is killing me, I am exhausted and everything is difficult and uncertain.
I worked for a small startup and it was a place that I loved and appreciated. I was the company's mother goose—I ran the office, handled revenue, recruited new people, organized events and employee presents, I managed the accounts, and was responsible for keeping a smile on everyone's face.
I had a lot of tasks, a lot of responsibility, a lot of satisfaction, and a connection with everyone. When I was put on leave I never thought I won't come back. I didn't think to look for a new job, but in the end, they downsized and eliminated a lot of the in-office activity and had to let some employees go. I realized that during these times they could not afford me. The farewell was very touching and we were in tears.
" try to be optimistic but I still have expenses and unemployment benefits don't cover much. One of my colleagues suggested administration managers are no longer needed but I believe this is an important job. Company executives cannot deal with organizing meetings with multiple attendants, issuing invoices, celebrating employees' birthdays, or comforting an employee who lost a parent.
I am sending out my resume all the time, I even hired someone to help improve my LinkedIn profile and started lying about my age, but looking for work at this time is impossible. Every position has so many applicants and employers are taking advantage of the situation and demanding more work for less pay.
Before, I made around NIS 13,000 (approximately $3,800) a month and now I'm being offered to take on a much heavier workload for just NIS 10,000 (approximately $2,900). My family tells me to take anything but I am not willing to do that. I still have three months of unemployment benefits, and every day I pray for a job I can make a living off of."