McAfee reports severe security flaws in Israeli personal assistant robot Temi
The security company informed Temi of the vulnerabilities in March and the company has since successfully patched its software
Experts from computer security company McAfee LLC have identified and exploited severe security flaws in a personal assistant robot developed by Tel Aviv-based company Temi Global Ltd., the former announced Wednesday. The security flaws allowed McAfee's investigators to intercept and crash phone and video calls made through the robot, remotely operate its built-in video camera, and control its physical movements with no authentication required.
Temi develops a voice-activated personal assistant robot on wheels capable of recognizing and following people around the house, making video calls, replying to user inquiries, playing music, and carrying small objects from room to room. In April, Temi's robot was selected by Israel's Ministry of Defense to assist medical teams in coronavirus (Covid-19) wards throughout the country.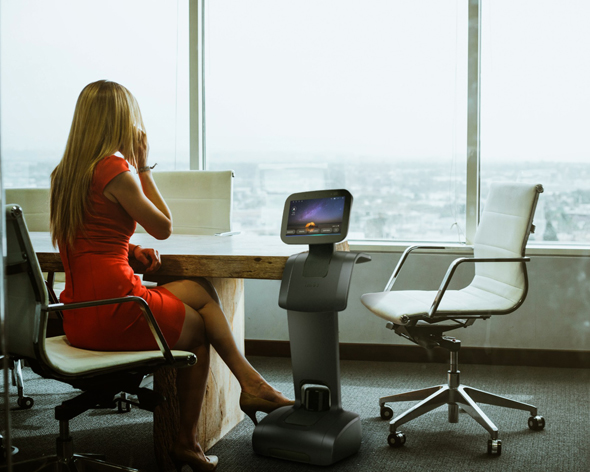 A Temi personal assistant robot. Photo: Temi
The company spun off from Robo-Team Ltd., a Gaithersburg, Maryland-based company founded by Israeli entrepreneurs, which develops autonomous robots for military use, in 2016, and was originally incorporated as Roboteam Home USA Inc.
Earlier this week, Calcalist reported Temi has laid off dozens of employees from its Tel Aviv office and recruited a team based out of Shenzhen, China, instead. The news came several months after the company announced a $15 million investment round led by Chinese investment firm Joy Capital with participation from existing investor John Wu, the former chief technology officer for Alibaba Group.
McAfee reported its findings to Temi in March and the company has since made the necessary patches to its software. McAfee commended Temi for its swift response calling it "one of the most responsive, proactive, and efficient vendors McAfee has had the pleasure of working with."
In response to Calcalist's request for comment, Temi stated it was grateful to McAfee for discovering the breaches and was eager to improve the robot's security measures. Temi worked alongside McAfee for several weeks to develop a more stable and secure system and make sure all security issues have been addressed, the company added.