Covid-19 got you down? Joy Ventures is determined to innovate our behavioral health
2020 has brought on unprecedented anxiety, loneliness, and depression - here's how Miri Polachek aims to fix it
With more people battling the long term effects of isolation and social distancing, Israel-based Joy Ventures is helping academics and entrepreneurs help consumers with wellness and 'behavioral health' solutions. The 'startup studio', which acts as a venture capital firm, incubator, and academic collaborator, works with individuals and organizations determined to help those who may need alternative solutions to modern-day problems.

"Everyone has what they do when they need a moment or break to relax," says Joy Ventures CEO Miri Polachek. "But then there are people who don't get it, and need to find a new solution because whatever it is they're doing now is unhealthy."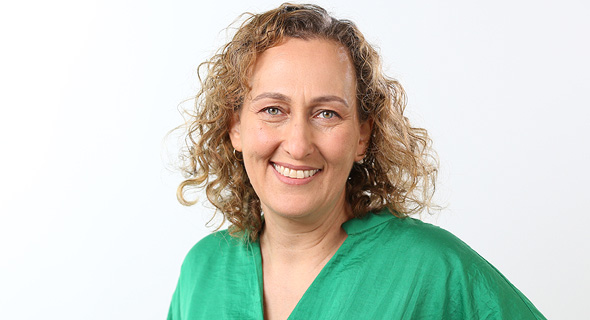 Joy Ventures CEO Miri Polachek. Photo: Eastside Studio

The coronavirus (Covid-19) pandemic has forced millions of people to spend the majority of their year inside, working remotely from home either alone or with children or other dependents to care for. While some people invested in home gym equipment or entertainment systems, many fell behind in caring for their personal needs. Suddenly, conventional problems such as busy lifestyles, information overload, or sleep deprivation were swapped with isolation, raised anxiety, or even depression.

Joy Ventures, which was founded by the Israeli-Japanese Corundum Open Innovation Fund, seeks out and supports organizations that are actively working on wellness solutions. Mainly, it tries to help those who may be suffering from the 'new world' brought on by Covid-19. Coming with 20 years of experience in the healthcare space, Polachek shifted her energy from corporate America's Big Pharma industry to Israel's Startup Nation.

"Now, of course, everything has been accelerated," Polachek said. "It's become personal for everyone and everyone is feeling the isolation, the loneliness, the anxiety — these are things that have been passed onto everybody."

There are currently five companies in Joy Venture's portfolio since its founding in 2017, when it earmarked $50 million for the first stage of its operations and investment. These include companies like Sanga, which helps users overcome some of the barriers of regulating a meditation practice, and Vi Technologies, an AI-driven conversational fitness coach that gives words of inspiration for those who go running outdoors. Joy Ventures claims it's not just there for the initial investment, but stays around to help advance technology and fund innovation in the behavioral health tech space.

But what is 'behavioral health' and how does it differ from the more recognizable 'mental health' label that society is only now learning to understand? Mental health, Polachek argues, used to focus on more conventional solutions for diagnosed conditions. Behavioral health, on the other hand, looks at the broader spectrum in how we can adjust our habits to improve our mental, emotional, and physical wellbeing — something all too important for many people in these unprecedented times.

"There are worrying trends but there are very promising trends," she said. "Despite these stressful and negatively impacted situations… people suddenly became much more proactive about looking for solutions.

"Different people react to different activities, interventions, habits, and I think it takes time for people to see what works for them."

Joy Ventures aims to be the hub of those solutions. By innovating consumer products with meaningful impact on emotional wellbeing, they believe it can make a difference in how we learn to deal with everyday problems. Today, Joy Ventures employs 10 people and operates out of Israel, although invests globally. It is funding and supporting startups, researchers, and entrepreneurs developing wellbeing products that fit into everyday routines.

In the three years since Joy Ventures set out to transform wellness and behavioral health, the world has transformed with it. While battles are being faced to combat the increase in anxiety among people, especially the young, the Israeli firm is showing us the start of another promising sector that could revolutionize the industry as we know it.