Italian biotech company DiaSorin to offer MeMed's blood tests in Europe and USA
Haifa-based MeMed develops blood testing technology capable of diagnosing whether an infection is bacterial or viral, based on the presence of specific proteins in the blood
Haifa-based automated medical diagnosis startup MeMed Diagnostics Ltd. announced Tuesday it has signed a strategic partnership with Saluggia, Italy-headquartered biotech company DiaSorin SpA. As part of the agreement, DiaSorin will add MeMed's blood-testing technology—capable of diagnosing whether an infection is bacterial or viral, based on the presence of specific proteins in the blood—to its offering in Europe and USA.

In June, MeMed's test, which the company claims is more than 90% accurate, received regulatory approval in Israel and Europe. The test is conducted on a blood sample and does not require identifying the source of the infection or the specific infected organ, allowing for quick and accurate diagnosis and treatment.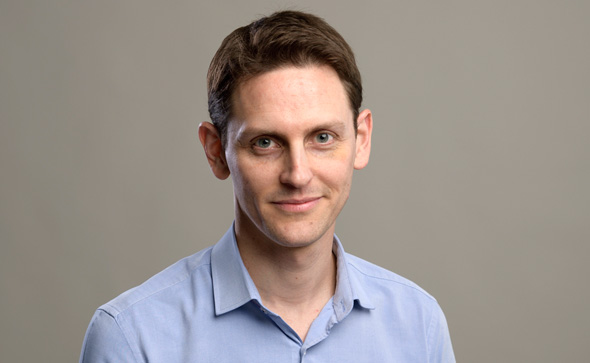 MeMed co-Founder and CEO Eran Eden. Photo: MeMed

Current data shows that in 50% of cases antibiotics are administered needlessly for the wrong type of infection, MeMed Co-Founder and CEO Eran Eden told Calcalist in an interview. Wider implementation of MeMed's test, the company hopes, could help the global effort to reduce the spread of antimicrobial resistance.

"This is an absolute breakthrough from a clinical standpoint, also considering the importance of reaching the most accurate and informed decisions for our patients during these difficult times," DiaSorin CEO Carlo Rosa said in a statement. "We are excited to have the chance to incorporate a new, cutting-edge test in our menu, making this new innovative technology available to our customers worldwide," he added.