HR Post Covid
Employee safety and well-being is our top priority, says SAP's Head of HR
Moran Melamoud continues our Tech@Work series on how the sector tackles employee care and an ever-changing office culture during Covid-19
"The current global pandemic crisis has only amplified and emphasized our concern for employees," said Moran Melamoud, Head of HR at SAP. As businesses around the world enter the sixth month of a life-changing pandemic, companies are still learning how to care for employees and customers simultaneously.
Continuing our Tech@Work series, SAP has joined CTech as the company expands on some of the ways that Covid-19 has affected office culture and how HR sectors in large organizations rise to the challenge. How does SAP, a company with more than 100,000 employees, care for each worker?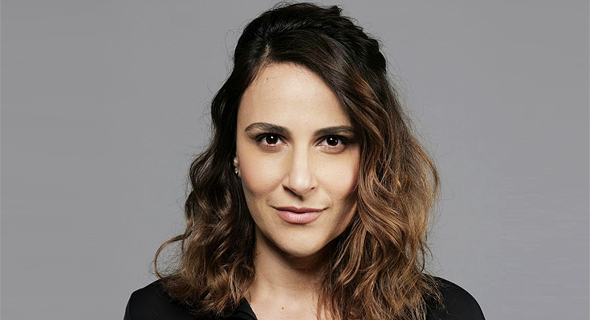 Moran Melamoud, Head of HR at SAP. Photo: Shay Yehezkel
Company name:
SAP
Field of Activity:
Originally known for leadership in enterprise resource planning (ERP) software, SAP has evolved to become a market leader in end-to-end enterprise application software, database, analytics, intelligent technologies, and experience management. A top cloud company with more than 221 million users worldwide, SAP helps businesses of all sizes and in all industries to operate profitably, adapt continuously, and achieve their purpose.
Number of employees/location:
+101K worldwide, 800 in Israel – Ra'anana and Tel Aviv
Professional background of HR manager:
Organizational and Occupational Psychologists, Head of HR for SAP in Israel
On a scale of 1-10, how much did the coronavirus pandemic disrupt HR operations at the company?
I would say no more than 3, and even that was only an initial impact. It took us about two to three weeks of adjustments and adaptations to get reorganized and acquainted with remote HR management. Once we did, we had the entire scope of local HR operations completely implemented and underway – remote recruitment, successful onboarding experience, best in class ongoing employee experience, compensation management, and more. Overall, our local HR team is part of a greater global and dispersed team, and we are therefore used to working with remote colleagues in a virtual manner. The main adjustment that required adaptation, and which we still miss today, was the lack of personal interaction with our employees and candidates, as we were accustomed to daily hands-on work with employees, managers, and candidates.
What interesting technological tools do you use in employee management/ recruitment?
Realizing the ever-present necessity to combine our organizational needs for HR processes, with the human factor allowing for the best and most personal candidate/employee experience, we use our very own SAP SuccessFactors tool, for both recruitment and employee management. Our existing and potential employees are our most important and valued resource, and we make a point of maintaining a personal and continuous relationship with them, right from the very beginning of the recruitment process. In utilizing SAP SuccessFactors, we are able to provide candidates with personalized options, relevant information, and a smooth and seamless process, all the while openly communicating with managers and employees within the organization.
Regarding employee management, I think the recent global pandemic we have all been experiencing is really the best example of our approach, and how we manage to provide employees with a unique engagement experience and comprehensive response, combining forces globally and locally. Once Covid-19 began spreading worldwide, SAP put in place a global pandemic task force, which really worked in close collaboration with the local HR and the teams on the ground, providing us immediate response and an on-call center of gravity in dealing with the situation. In turn, enabling us to be in constant touch with employees and provide the best bottom-up responses in these times of need for order and clarity.
What positive and/or negative impact did the outbreak have on the human capital of the company?
In SAP, our employees have always been at the front and center of our focus. The current global pandemic crisis has only amplified and emphasized our concern for employees, putting their safety and well-being as our top priority, while maintaining a high level of productivity and continuing to provide the best service and support to our customers and partners.
SAP's global workforce of approximately 100K employees worldwide quickly shifted to full work from home mode, including here in Israel, within less than two weeks. We were one of the first employers in Israel to work entirely from home, even before it was mandated by the government, maintaining unharmed customer delivery.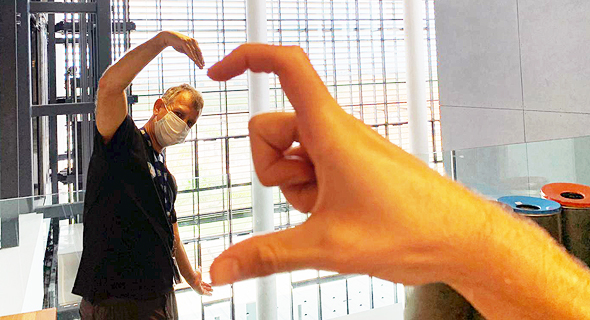 SAP Offices. Photo: Shay Yehezkel
SAP is a strong company, and we are proud to have shown, along with our employees, great resilience, agility, and flexibility in adapting to the very challenging circumstances. None of our employees experienced any change or compromise of their job security. We conducted our annual salary process on time, as we do every year. Moreover, they continue to enjoy full benefits, such as Cibus (meal and shopping plan) services delivered to their homes, alongside unique home-delivered packages and virtual activities for them and their families, which our wellbeing team has created together with the SAP in Israel Workers Council.
Once the initial quarantine lifted and having received many requests from employees who wanted to come into the office, we now allow up to 20% of our workforce to arrive to the offices in Ra'anana and Tel Aviv on a daily basis, and thus many teams work in hybrid mode. This presents another need for adapting to yet another new situation which we refer to as "the new normal." But as we realized early on, agility and flexibility is the name of the game. So, by listening to employees' needs and allowing them to work however, and wherever, is best for them, we are able to move forward within this "new normal" reality.
What are the two major challenges you are coping with these days?
I would say our most significant challenge is in creating and preserving the sense of "togetherness" from afar. As long as we were together, we had an amazing sense of belonging. Now, with the hybrid work mode, where some employees work from home and others from the office, the challenge of making people feel like they are part of a great team and an awesome organization isn't trivial. All the while maintaining high morale and engagement, while also continuing to put their health and security first. We tackle this from several aspects. First of all, providing our managers with training and tools, both professional but mainly personal, for creating ongoing relationships with employees in this type of remote virtual situation. Our employees' wellbeing experience has kicked into high gear, with an emphasis on strengthening employees' sense of belonging and pride. And of course, our local management team has intensified and increased their open and transparent communications with all employees.
Another challenge is working (and living) in ongoing uncertainty. From the opening of the offices to the mode of work affecting teamwork and collaboration, and even simply not knowing when the next time we will see our friends and colleagues. Working under terms of uncertainty isn't easy in regular conditions, let alone when there's no end to that uncertainty in the foreseeable future. We find that one of the best ways to deal with this uncertainty is by creating as many routines as possible. When people know what to expect, and from whom (i.e regular team meetings, one-on-ones with managers, etc.) it can certainly help in creating order, even within the uncertainty. Our people leaders and managers have taken on an extra important role in these unprecedented times, of being a focal point for employees and responsible for everything from productivity and organizational guidance, to their wellbeing and safety, alongside maintaining successful remote collaboration.
Are you actively recruiting? If so, what is the process and where can applicants find you?
Yes, we are currently in the midst of a hiring surge! We have already welcomed dozens of new employees to our Tel Aviv and Ra'anana offices since the beginning of 2020, both before and during Covid-19. We now continue recruiting intensely, thanks to the support of our great talent acquisition team, managing a professional remote recruiting process for our candidates.
You can find all our open positions on our career site.
Which changes forced upon you by the circumstances will stay in place after the medical emergency is over and which are you most eager to revert back to normal?
There's no doubt that we will see numerous changes in many aspects of life and work. What we currently regard as a necessary adjustment to a forced situation, will turn into our new normal. Throughout these challenging months, we at SAP discovered ourselves to be agile and adaptive beyond our imagination, as an organization, individuals, and even as families. I have no doubt that going forward, we will continue demonstrating flexibility and forward-thinking, as employees and managers, adapting to the needs of the new normal work and lifestyles. The technology for remote work tools has already made a huge leap forward, allowing for greater efficiency, and more importantly for a better sense of togetherness from afar. I'm sure that going forward, these tools will allow us to implement new and innovative work modes.
Having said that, we are very much looking forward to returning to face-to-face meetings with colleagues without hesitation or fear. Both our local colleagues, and our colleagues from the global SAP, whom we currently can only meet virtually.
I am confident that we will eventually create a successful new reality, integrating what we learned throughout the crisis, with what we have been missing in our pre-Covid lives.