HR Post Covid
Working from home means we could meet each other's families, says IntSights' HR Director
Efrat Dror joins CTech for its HR Post Covid series, where she discusses how WFH created a new personalised way of working
"When working from home, we found ourselves in situations in which we've met the families, had meetings in the living room," Efrat Dror, the HR Manager of IntSights told CTech. "With each of us in his/her living room, it felt very close and has changed the dynamic between us, in a good way."

During the coronavirus (Covid-19) pandemic and subsequent lockdowns, most employees could relate to taking work calls or conferences from their living room. When colleagues started communicating from their homes, IntSights started noticing how relationships would evolve between employees as they saw a glimpse into their homes, met their partners, or even waved at their dogs.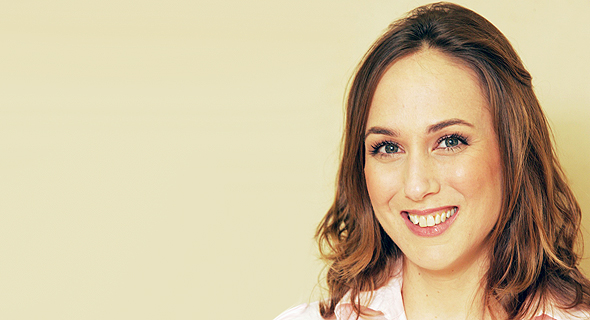 Efrat Dror, HR Director at IntSights. Photo: IntSights

Dror joined CTech for its HR Post Covid series to discuss how working from home improved bonding experiences for those who opened up their homes— and their personal lives—to their colleagues.

Company name:

IntSights

Field of activity:

Cyber intelligence, we find and mitigate external threats in the darknet.

Number of employees/location:

170 people in seven sites. Our headquarters is located in New York City, the R&D center is in Israel, and we have sites in Singapore, Amsterdam, and the U.S.

Professional background of HR manager: time at the company, previous positions:

I was the HR Manager in a startup company that was acquired by Palo Alto Networks and HRBP at Palo Alto Networks for five and a half years.

On a scale of 1-10, how much did the coronavirus pandemic disrupt HR operations at the company?

During the first two weeks of the lockdown, the HR team was focused on managing this new situation. We had to focus on work from home, what equipment was needed, information and explanations from the CEO – to create a space in which people can still meet and feel they are working together despite the situation. After a while, we changed some of the practices and adopted new routines so all in all, it was more of an interesting and different situation than a disruptive one.

What interesting technological tools do you use in employee management/ recruitment?

Among the things we did was share IntSights' reports on global trends and blogs on technical cyber trends. We made and published some of our source code as open source so the community could benefit from our technology— we think the uniqueness of our technology is impressive at the technological level and thus we created a culture of openness and contribution within the community. The recruitment process was optimized, made as smart as possible and one that we could ultimately learn from.

We use social media to build our brand awareness and to find potential candidates. We also continue to focus on all media – it is important that everyone is familiar with us.

What positive and/or negative impact did the outbreak have on the human capital of the company?

During the crisis we saw the employees mobilize and support the company both internally and towards our clients. I think it stems from a deep organizational culture in which we are all committed to the success of the company and the protection of our customers. In hindsight we reaped the fruits that we have invested in over the years.

When the outbreak started, we decided to ensure the employees' compensation and not carry out any pay cuts or any redundancies. I'm happy to say that we were able to succeed so there wasn't any impact in this aspect.

However, the training budget was slightly cut and the program that I had planned, which included some frontal workshops, couldn't be conducted, so we had to find other alternatives to continue development in light of the situation.

One of the changes was in work relationships and in my opinion it was a positive change. When working from home, we found ourselves in situations in which we've met the families, had meetings at the living room – each of us in his/her leaving room - but it felt very close, and has changed the dynamic between us, in a good way.

The processes that were most impacted were recruitment, on-boarding, learning and development, and welfare.

Communication was affected as well: we had to find the right way to communicate and continue to deliver our product on time when working from home, and when frontal communication no longer existed. We started to use Slack more often and as a result it has become our way to communicate. We now also use video meeting platforms more often.

When we just started to work from home, the work-life-balance was interrupted in an unexpected way. Even though we worked from home, we felt that the boundaries were blurred and we had to have some guidelines on this, so employees wouldn't feel like they were working all day long.

We moved to an on-line recruitment process, and had to provide some guidelines for the interviewers on how it should go. The on-boarding process was a big challenge, such as how to engage new hires in a period during which the offices were closed. Now that the lockdown is behind us, new hires begin their work from the office. However, the on-boarding process is still one of the biggest challenges in respect to organizational culture. The issue is how to engage new hires when most of the employees are not in the office. In my opinion, this is an area which has been significantly impacted by the Covid-19 situation.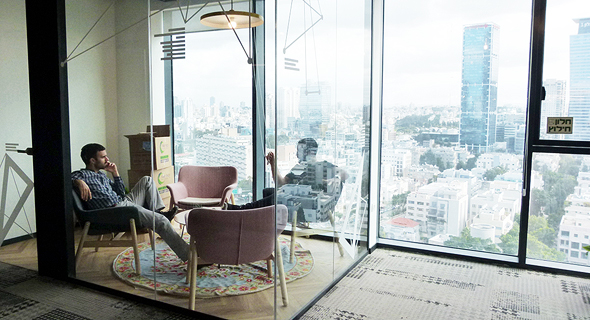 IntSights' Offices. Photo: Sivan Farage

In regards to welfare, it has changed in so many ways. It started with a cancelled Purim party two days before it was set to take place. The happy hours are still challenging for us, let's be honest, how many Kahoot sessions we can conduct? We are dealing with how to keep the engagement and the morale high in such a situation which has affected every aspect of life. We built a program which included new practices and online activities such as TED talks by employees, lectures (during the Memorial Day, ergonomic lecture, etc.), team building events (when the number of participants is limited according to the rules, the solution is to have smaller informal meetings, for teams instead of for the whole site), branded merchandise, to keep the feeling of togetherness even when working from home.

The major challenges were to keep the engagement high and support managers in leading their teams. There is no replacement for working from the office, when employees meet each other in the cafeteria or even in the elevator, and could have a quick catch up, when managers could observe their teams and lead them accordingly.

We are working from home at least until November, however the offices are open for those who prefer to work from the office, and we encourage the employees to come to the office, preferably the whole team, so that we can keep the engagement up and support managers in their tasks.

For the mid-level management this lockdown has been extremely challenging. They had to keep their teams' work execution on the same level and to deliver on time, all while being prevented from having the personal interactions such as the ones they had in the past.

We had a meeting with managers in the first days of the outbreak and gave them some guidelines on how to work remotely. I've been having personal recurring meetings with all of them once a month or even more frequently.

I've conducted some workshops with some of them and I'm planning to do more of them in the near future on how to manage their teams remotely, on ways to build their team when working from home, and more.

Are you actively recruiting? If so, what is the process and where can applicants find you?

The cyberspace has become critical to many organizations, especially due to the lockdown and working from home routines, which created a new reality and opportunities with cybersecurity needs.

We had to change the process, all interviews are conducted online, we made sure that interviewers know how to conduct a Zoom interview, highlighted the importance of turning on the video, how to behave similarly to a frontal interview, which means starting on time, dressing accordingly... and so on.

The big challenge is how to engage candidates without hosting them in our offices, where they can't feel the atmosphere and be impressed by the facilities we have.

Which changes forced upon you by the circumstances will stay in place after the medical emergency is over and which are you most eager to revert back to normal?

Before Covid-19, I was sure that innovation could happen just when everyone is together, working from the office. I realized that sometimes working from home is best for being focused, to skip the commute, and to have more quality time with the family.

For motivation and engagement we must make sure that we keep the organizational culture, the one that we believe in. In order to do this we need to both work at home and at the office, we need those face-to-face meetings, so once we feel we can return to the office we will do that. But we do plan to have a hybrid model, one that allows for both office and home days.

For me, to be able to have frontal workshops, will be one of the first things to revert to.