Biological cancer treatment company Novellus raises $57 million
Novellus develops a drug that delays the development of a BRAF gene mutation created in cases of thyroid cancer and glioma cancer
Jerusalem-based biotech company NovellusDX Ltd. announced Monday it has raised $57 million in a round made at a valuation of $75 million in exchange for 73% of the company's shares.

The round was led by Israeli life science venture capital firm Pontifax Ltd. and healthcare investment firm Orbimed Israel Partners Ltd., with each investing around $10.5 million for a 14% stake. The third-largest investor in the round was Swiss firm HBM Healthcare Investments AG, which invested $10 million for around 10% of the company's stock.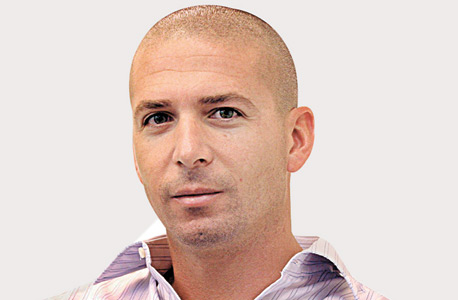 Pontifax managing Partner Ran Nussbaum. Photo PR

Additional investors in the round include Swiss multinational pharmaceutical company Novartis International AG, Boston-headquartered investment firms Wellington Management and Cormorant Asset Management, and SR One Ltd., the healthcare venture capital arm of pharmaceutical company GlaxoSmithKline PLC (GSK). Each of them will receive a 6%-7% stake in the company.

Novellus develops a drug that delays the development of a BRAF gene mutation created in cases of thyroid cancer and glioma cancer. According to the company's statement, Novellus intends to use the funding for clinical development.

Novellus' technology is based on a molecule it leased from Plexxikon Inc., a subsidiary of Tokyo-listed pharmaceutical multinational Daiichi Sankyo Co. Ltd. Should Novellus be successful in developing the drug, Plexxikon will receive 3%-5% in royalties.

Novellus was founded in 2011, as a diagnostics company and pivoted to pharmaceuticals about a year ago, after it appointed its chief commercial officer Michael Vidne as CEO. "The funding round will allow the company to realize the potential of its molecule as a unique response for delaying BRAF gene mutations," Vidne said in a statement.

"Novellus recently changed its course and is now aiming at the future market for cancer medication," Pontifax managing partner Ran Nussbaum told Calcalist in an interview. It is highly probable that Novellus will develop the cure for a medical problem that currently has no treatment, he added.

Prior to the current funding round, Novellus raised $14 million. Following the completion of the round, the share of medical cannabis company InterCure Ltd., chaired by former Israeli Prime Minister Ehud Barak, in Novellus will be diluted from 9% to 1%.