Appointments
SimilarWeb appoints Kevin Spurway and Ron Asher as CMO and CTO
The new additions to the executive leadership team will report to CEO Or Offer
SimilarWeb Ltd. has appointed two new members to join its executive leadership team. The market intelligence company has announced that Kevin Spurway and Ron Asher will join as Chief Marketing Officer (CMO) and Chief Technology Officer (CTO) respectively.

As CMO, Spurway will be leading the company's global marketing efforts from Washington, DC. He brings with him 20 years of experience, previously coming from Appian where he also served as CMO. As the company's new CTO, Asher will be based in Tel Aviv, and be responsible for SimilarWeb's product and data development. Recently, he was VP of Engineering at Bond.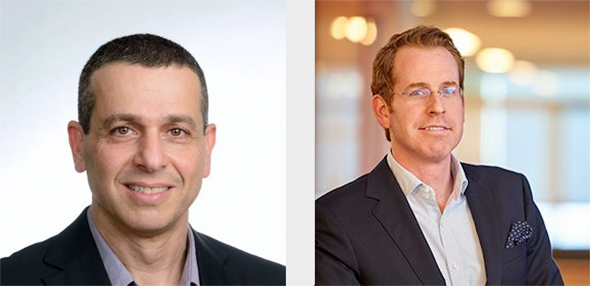 Ron Asher and Kevin Spurway. Photo: PR

"We're excited to welcome Ron and Kevin to the SimilarWeb team at one of the most exciting times in our company's history," said SimilarWeb founder and CEO, Or Offer in a statement. "Each one brings a unique perspective and wealth of knowledge at a time of tremendous growth, and I am confident in their ability to bring the company to the next level in their respective disciplines."

The two will join the team at a time where the company is experiencing high growth. It is expected that SimilarWeb will increase its headcount by 20% by 2021 and is currently looking to fill more than 100 open roles.

SimilarWeb was established in 2007 by Offer and Nir Cohen. It helps internet users understand data about websites and mobile apps, such as monthly visitor rates, audience location, and marketing channels. To date, the company has raised more than $112 million over eight funding rounds, according to Crunchbase.