List
7 Israeli startups that are helping to keep us sane
Lonely lockdowns, deadly viruses, economic collapse - it's no wonder mental health apps are on the rise
Israel has been known to penetrate many sectors with its innovative startups. Anything from medtech, edtech, and mobility are being transformed with new and exciting developments coming out of Startup Nation.

Now, attention is being turned to mental health.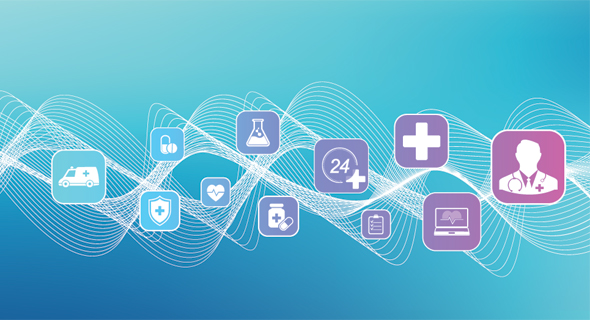 Photo: Shutterstock

It's no surprise: 2020 has brought unprecedented challenges. Every challenge presents itself with a potential solution, so let's take a look at some of the latest startups to help us with our mental and behavioral health.

1.

Name: Therapy Everywhere

Product: End-to-end solution to therapists and patients to communicate over the internet

Year founded: 2007

Funding: Unknown

Founders: Katriel Reichman

Therapy Everywhere might be 13 years old, but there's never been a better time to check in with a therapist virtually without the need to leave your home. Therapy Everywhere was designed to help therapists acquire and treat patients over the internet. The solution includes scheduling assistance, reminders, billing and payment, and additional social media information.

2.

Name: Eleos Health

Product: Advanced analytics platform for therapists

Year founded: 2019

Funding: Seed (undisclosed)

Founders: Dror Zaide, Alon Rabinovich, Alon Joffe

Eleos Health uses voice analysis and natural language processing to improve the treatment and outcome for patients who seek therapy. In 2020, Eleos Health integrated within Zoom to help therapists enhance each session. After the session is recorded, it is analyzed by Eleos' AI platform to help see more patients and recommend the best steps forward.

3.

Name: Kidamy

Product: Parenting advice platform to connect parents with experts

Year founded: 2017

Funding: Unknown

Founders: Nir Yannai, Amir Cohen

Kidamy's online platform can help new or overwhelmed parents connect with experts to consult about issues like breastfeeding, nutrition, or sleep patterns. In a world of Covid-19, the safety of new children is paramount and Kidamy helps parents connect with coaches or experts on demand from the comfort of their own homes. Assistance is available on mobile, web, or video chat.

4.

Name: 7Chairs

Product: Online support group platform

Year founded: 2018

Funding: $2.75 million

Founders: Dan Landa and Irad Eichler

7Chairs helps create a space for emotional support groups facing chronic and acute illnesses such as grief, loneliness, depression, and other mental health conditions. Using the platform, patients can meet in online, intimate, and professional groups to discuss their issues. All users have the ability to remain anonymous if they wish and participation is capped at seven.

5.

Name: Infibond

Product: personality-driven AI

Year founded: 2014

Funding: $68 million

Founders: Yoram Kraus, Yaron Cohen Coriat

Infibond uses AI to provide digital platforms with an understanding of the human mind, specifically individual motivations. Using its algorithm platform, the company can help with user engagement and help assess their mental health. It can also be used to generate actionable insights in the healthcare, HR, or insurance sectors.

6.

Name: Kai.ai

Product: AI-based conversational coach

Year founded: 2020

Funding: pre-Seed

Founders: Ziv Shalev, Alex Frenkel, Netanel Lev

Kai is a life coach powered by AI to help with mental health and support the wellbeing of its users. Whether they're going through a crisis or just need a bit of companionship during lockdowns, Kai can help monitor and manage anxiety or depression levels. Its wellness tools and techniques are according to the Acceptable Commitment Therapy model (ACT) and can be seamlessly integrated into existing messaging apps like WhatsApp.

7.

Name: GGTUDE (formerly Good Blocks, Samuramu, GG Apps)

Product: mental health platform to help people overcome mental challenges

Year founded: 2019

Funding: Unknown

Founders: Guy Doron, Gur Ilany

GGTUDE combines behavioral psychology and brain science to create personal health products. The ready-to-use training or life management tools can help patients with anxiety, body-image, or obsessive issues. With Covid-19, the company has pivoted to provider mental-health first aid to communities affected by outbreaks of the virus. Its app, GG Seld Care, helps individuals with stress, health concerns, or general uncertainty.