i-BrainTech helps soccer players exercise their 'mind muscles'
Blending neuroscience and analytics, i-BrainTech taps into the minds of sports players to help bring their game to excellence
Israeli startup i-BrainTech is helping soccer players improve their gameplay by nurturing their brain activity off the field during training sessions. Using a unique helmet and screen, the players can connect, 'think' about their tactics and watch an online avatar carry out the game on the screen.

"In sports, it's called visualization framing," explains founder Konstantin Sonkin. "You need to visualize a sports-specific action. When you just imagine the movement in all details, your brain does all the same work as if you're getting ready to execute the movement in the field. The work of the brain in preparations and calculation are identical."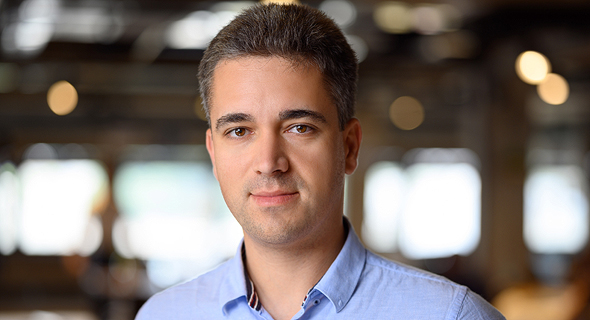 i-BrainTech founder Konstantin Sonkin. Photo: PR

Sonkin comes from a background in neuroscience at Tel Aviv University, where he took a position at a new center there dedicated to innovations in the field. While he admits we are still far from fully understanding how the brain works, there are already ways scientists can examine the basic functions of the brain and its structures to benefit the physical activity of sports players.

i-BrainTech helps players, coaches, and teams improve their performance by allowing multiple practice sessions through training the brain as its own muscle. Whereas players might be physically restricted to kicking 20 times on the field to ensure there is no injury during practice, players can digitally rehearse their brain patterns up to 60 times, enhancing the relationship between the mind and the body and ultimately improving performance.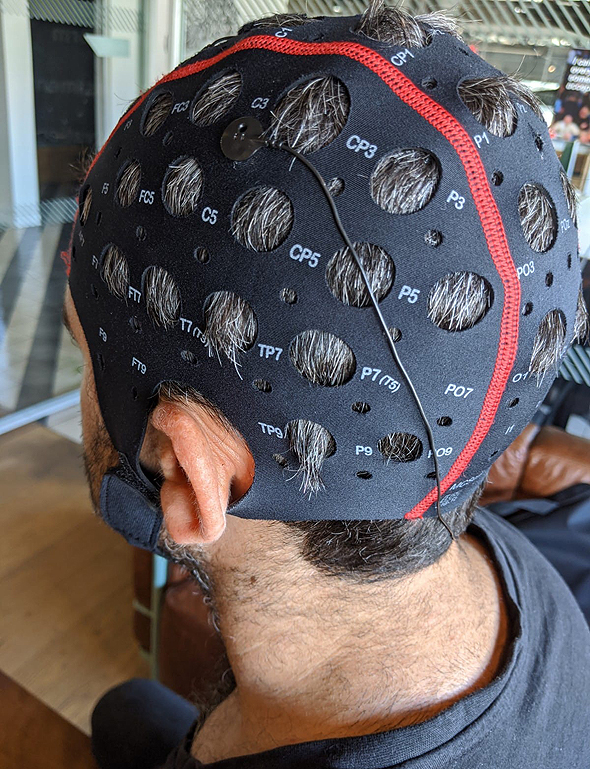 The helmet by i-BrainTech. Photo: PR

According to Sonkin, the results have been 'extraordinary'. The technology is currently being piloted on a Russian soccer team, FC Zenit Academy Club. There, the team was divided into two groups: one had regular training and the other had regular training with additional neuroscience training twice a week. "We expected to improve their performance by 5-10%," Sonkin said. "Results showed an increase in more than 30% just after two months - with 35% in accuracy and 33% in power."

The advantages of applying neuroscience to practice sessions are two-fold: first, it helps the players train their brain as a muscle and strengthen performance on the field; but it also helps collect data on each player to better understand their personal strengths and weaknesses during training sessions. The coach can then create tailored drills and scenarios that can address those weaknesses and improve them.

In theory, i-BrainTech can tell players and coaches exactly which position should be taken by each player: suddenly, games can be optimized by designating specific players to the roles where they perform best, such as free kicks, defense, or those who have personalities compatible with the pressures of scoring a penalty kick. And while wearing a helmet in a quiet practice room cannot prepare players for scoring a goal in front of 60,000 screaming fans, according to i-Brain's research, 90 % of success in sports can be attributed to correct brain function on and off the field.

i-BrainTech was founded in April 2019, and recently graduated from the Techstars acceleration program in Tel Aviv, Israel. Its current team of 10 is divided into three departments - neuroscience, business development, and professionals athletes who act as advisory members. In the future, the company hopes to expand from soccer fields to basketball courts and suggests that more partnerships are on the horizon. As well as the grant from the program, it is expected to soon close a $1.5 million seed round.