Israel's AquaMaof signs $90 million deal to bring its indoor fish growing tech to Nevada
CEO says tidal wave of global demand for fish, combined with a drive for food sustainability, is seeing interest in the company's solution explode
Israeli company AquaMaof Aquaculture Technologies Ltd., which specializes in Recirculating Aquaculture System (RAS) technology for land-based aquaculture, is taking its unique solution to the West coast of the U.S. The facility to be built for West Coast Salmon, in Reno, Nevada, is set to produce 15,000 tons of Atlantic Salmon in its first phase with plans to increase the facility's yield to 60,000 tons. The final stages of the $90 million agreement, including the signing of the contract, were carried out via Zoom due to Covid-19 restrictions.

Construction of the facility recently commenced and it is expected to be completed in 2023. Once erected, it will be one of the largest salmon production platforms in the U.S. Using AquaMaof's technology, the fish will be grown year-round in a closely controlled enclosed on-land environment without the use of chemicals or antibiotics.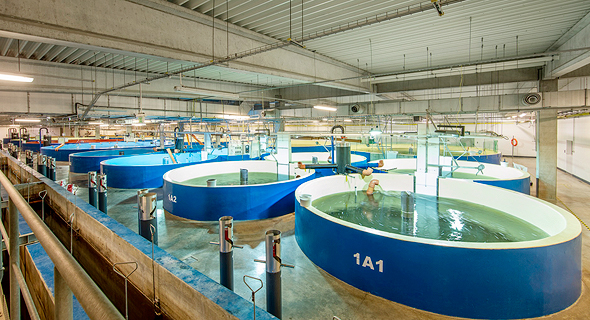 AquaMaof's research center in Poland. Photo: PR

"For the past two years due to the challenges facing the traditional salmon industry and the rise of awareness of and demand for healthy, antibiotic-free fish, our product has seen a surge in demand," said AquaMaof's CEO David Hazut. "The Covid-19 pandemic has only increased demand from countries that wish to acquire the possibility of supplying their population's fresh fish needs. As a result, we are currently involved in various stages of 10 different projects at a total value of upwards of $450 million."

"The Covid-19 outbreak shined a light on the importance of maintaining a food supply chain during emergencies. Countries that rely substantially on fish imports — such as the U.S., which imports 90% of its fish, are increasingly realizing the importance of being self-sufficient when it comes to food products in general and fish in particular. We are witnessing this realization in our order books," Hazut added.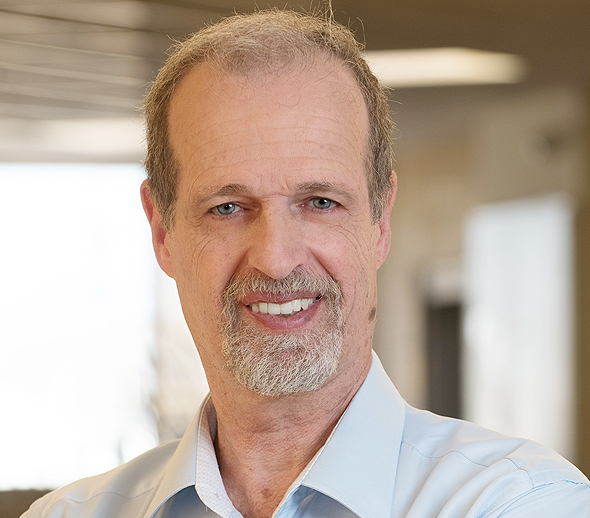 AquaMaof CEO David Hazut. Photo: PR

In recent years, AquaMaof has completed projects in Russia, Poland, Canada, South-east Asia, Israel, and Slovakia. The company is currently working on several large-scale production facilities with a combined annual capacity of around 75,000 tons in Canada, Japan, Russia, Germany, France, Chile, the U.S., and other countries, with other agreements in the final stages of completion. Roughly 80% of the planned facilities are for growing salmon which has been in high demand around the world in recent years.

The company's technology enables industrial-level aquafarming by using a unique oxygen dissolving technique, water treatment, disease monitoring, and automatic sorting methods. These enable the production of natural and uniform, antibiotic-free fish along with streamlined marketing. Since the system works in a closed-off environment, the fish can be grown in optimal climate conditions all-year-round and in proximity to the markets, which also reduces transportation costs.

AquaMaof is controlled by the Gilad Shabtai Group and its six founders: David Hazut, Yoav Dagan, Neder Snir, Leonid Goldstein, Gary Myers, and Nitai Goldman. The chairman of the board is Gadi Veinrib. The company has a systems development center in Poland and a fish and shrimp research center in Kibbutz Revivim in Southern Israel. The company is headquartered in the central Israeli city of Rosh Ha'Ayin and employs 90 people.