Israel's apiiro comes out of stealth announcing $35 million series A
The investment in the Israeli cybersecurity company was led by Greylock and Kleiner Perkins, two leading Silicon Valley funds
Israeli cybersecurity startup Apiiro Ltd. came out of stealth mode on Monday, announcing the completion of a $35 million series A funding round. The round was led by Greylock Partners and Kleiner Perkins, two leading Silicon Valley funds with participation by cyber entrepreneurs Mickey Boodaei, Rakesh Loonkar, Amichai Shulman, and the founders of Demisto, which was sold to Palo Alto, Dan Sarel, Slavik Markovich, Guy Rinat, and others. Ted Schlein, a senior partner at Kleiner Perkins, who in the past invested in Palo Alto Networks, led the investment on the firm's behalf.

apiiro was founded by Idan Plotnik and Yonatan Eldar, both alumni of elite Israeli Defense Force (IDF) cybersecurity unit 'Matzov'. Plotnik was previously the co-founder and CEO of Aorato Ltd., which was sold to Microsoft for $200 million and Eldar was Aorato's head of development. The company was founded in 2019 and employs 25 people in its Tel Aviv development center and offices in New York. The company states that it already has paying clients and its solution is in use by two of the world's leading banks, as well as companies in the healthcare, gaming, and software development sectors.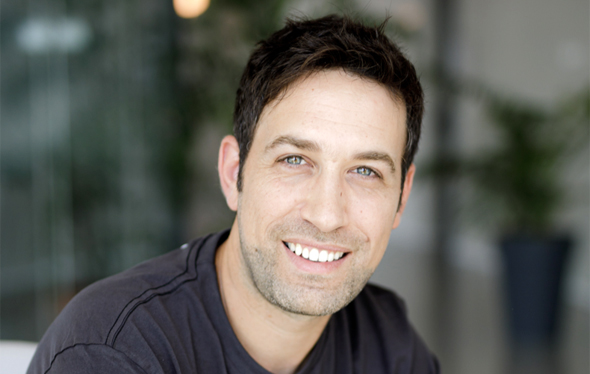 Idan Plotnik, co-founder and CEO of apiiro. Photo: apiiro team

"Our business center is in Manhattan and most of our clients are based in New York. As soon as it's possible I plan to move there with my family," Plotnik told Calcalist. "The entire industry is undergoing a rapid digital transformation. One of the processes is granting development teams responsibility for infrastructure. Everything a developer does, these days is under their complete control in order to enable them to send clients the latest version as quickly as possible. This process created obstacles, especially when it comes to security, which slowed the pace development teams could operate at. It is a systematic challenge, at the board level, which prevents organizations from moving quickly," Plotnik said. "We built a platform that connects everyone, including developers, security people, and compliance officers, to the same place."

apiiro's approach reduces the time and money enterprises invest in controls and risk management including - risk assessment questionnaires, threat models, contextless penetration testing, SAST false-positives, code-based cloud misconfigurations, and periodic security and assurance reviews. The apiiro platform enriches its unified risk profiles with data from third-party security tools. The platform enables enterprises to define adaptive governance and establish continuous security and compliance assurance at scale, without needing to write any code.

"As a senior executive at Microsoft, I met with Satya Nadella and heard from him about the digital transformation and cloud-first strategy. I realized that one of the central processes in digital transformation is the move to cloud-native development, it is a technological and cultural change that no longer separates between applications and infrastructure, everything is code and the full responsibility for it is in the hands of developers," Plotnik said.

According to Forbes, 70% of organizations around the world are planning, or already carrying out digital transformation. Companies and organizations have already invested more than $2 trillion in digital transformation to give them a competitive advantage and business growth at a time of constant change.