Tech@Work
How did Viber keep its 'vibe' during Covid-19?
The ongoing Covid-19 pandemic caused practically all companies to work from home, HR director Gali Newman tells CTech how the software company kept its groove.
"How do we adjust our company's culture without compromising brand integrity?" asked Viber's Gali Newman when it was sent into lockdown due to Covid-19. With employees being sent home for an indeterminate length of time, she was in charge of making sure they felt included in the culture.

"After realizing we may not truly return back to the same kind of everyday normal we once had, our challenge focused on embracing change and trying to retain our core company culture," she explained.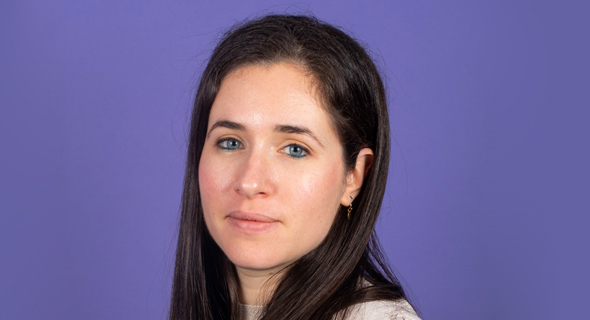 Viber's Gali Newman. Photo: Hinden Assaf

Through one-on-one calls, online platforms, and even parental guides, Viber made sure its employees remained physically and emotionally supported during a turbulent year.

Read more about how Viber pivoted its company culture as part of CTech's HR Post-Covid series.

1. Company Name: Viber

2. HR Leader: Gali Newman, HR Director

3. Field of Activity: Rakuten Viber, or simply Viber, is one of the world's leading instant messaging and instant messaging apps in the world with hundreds of millions of users.

4. Number of employees/location:

Approximately 200 in Israel and a total of roughly 400 worldwide.

5. Professional background of HR Manager:

Being in the HR field for over 10 years now, I started my career as a diagnostic interviewer at Pilat, after which I worked at Intel as a student. My main HR experience comes from almost six years I spent at SundaySky, where I started as an HR generalist and eventually became an HR Director. Today, I'm the HR Director of Viber's Israel office. I manage a fantastic team of three HR professionals and work very closely with our incredibly talented global HR team.

Together, we are responsible for everything related to employees' professional development, from recruitment to management consulting, acquiring new skills, taking care of employee engagement and well-being, building and maintaining the company's culture, and adjusting it to the new world. I'm lucky to be working with such a phenomenal group of professionals, who also have also become my dear friends.

6. On a scale of 1-10, how much did the coronavirus pandemic disrupt operations at the company?

I would split my answer between the business side and the people side. Business-wise, I would say about 1-2. Luckily, our business has actually grown, since people around the world were unable to meet face to face, and are using more ways to communicate with each other while keeping their social distance. However, it definitely affected our personal lives and the way we work. So on the people matter, I would say 7-8.

Globally we're always finding new and creative ways to create a positive impact on the personal lives of our employees.

7. What interesting technological tools do you use in employee management/recruitment?

We use Comeet for recruitment with their reporting tools (very insightful). We also generally make sure our candidates' experience fits. We are now also testing the possibility to work with Talenya, using its product to find the best candidates for our openings.

Our Human Resource Information System (HRIS) system is Workday, and we use Monday for project management. The latter is available to all of our employees.

We also use Culture Amp's platform for employee surveys. This is a great tool to dive deep into data that can inform on matters that used to be decided based on just "rumors" or "feelings." Now we're using actual data, and it's a game-changer for HR teams.

8. What positive and/or negative impact did the outbreak have on the human capital of the company?

The positive impact was definitely to see how engaged and committed our employees are during those times of uncertainty. We saw how devoted and creative our teams are, doing their best to deliver to the maximum of their abilities.

However, the negative impact was mostly mental, coming from the lack of face-to-face interaction. It's not easy working from home all the time, especially with the knowledge that there's a serious health risk globally.

Many of our employees have been working at Viber for several years. Our great work environment is grounded in the fact that we know each other personally, through having celebrated special occasions together and otherwise.

Covid-19 does complicate things when we hire new team members, who never get the chance to set foot in the office because we're all working remotely. We are doing our best to support their onboarding, working closely with new hires and their managers to establish solid foundations for the long-term.

9. What are the two major challenges you are coping with these days?

If I had to focus on two major challenges, firstly, it would be making sure all our employees are safe, healthy, and are in good shape physically and mentally. This sounds like a very basic thing, but on top of the global pandemic, our team in Belarus, for example, is facing great political challenges, and we were concerned about the safety of our employees.

The pictures, videos, and updates that came in from Belarus were heartbreaking and frightening, and we as HR joined forces globally to ensure our teams were receiving the right support.

We held company meetings every week, shared our updates, and tried to support each and every employee sending them personal greeting cards from their colleagues all over the world. We even offered relocation in some cases, delivering personal packages that were made with great care and thoughts. Also, we ran some online sessions with a parental guide and recently partnered with a psychological clinic, where our employees can reach out discreetly and benefit from subsidized professional 1:1 sessions.

The second major challenge is how we keep that special "Viber Vibe." How do we adjust our company's culture without compromising brand integrity?

We didn't know how long this crisis would last, and never expected it would drag on for so long. After realizing we may not truly return back to the same kind of everyday normal we once had, our challenge focused on embracing change and trying to retain our core company culture. How do you build a great co-working relationship with someone you've never met face to face? How do we onboard new employees who have never set foot in our offices? How do you become a great manager in this new working reality? With vigilant steps forward, we are working tirelessly on the best way to confront these new challenges.

10. Are you actively recruiting? If so, what is the process and where can the applicants find you?

Yes, we are! The process is pretty similar in all our departments and includes a short screening (on video/phone), then moving on to a couple of professional interviews, and also an interview with HR. We try to work as fast as possible. We know that moving fast is crucial to everyone involved in this process. Our openings are published on our careers page, LinkedIn, Indeed. The best way would be to reach us directly through our careers page.

11. Which changes forced upon you by the circumstances will stay in place after Covid-19 is over, and which are you most eager to revert back to normal?

We know that we will unlikely return to 100% working from the office after Covid-19. There will be a balance struck between the office and home. At this stage, it's very hard to know what would be the optimal method to support our company goals. We know that our employees might well prefer the possibility of working from the convenience of their own home, we would like them to be satisfied and engaged of course.

On the same note, most of our employees understand the value of meeting their colleagues face to face, sharing their day to day at work, and building trust-worthy professional relationships. Personally, I miss meeting my friends at work, eating lunch together, and having fun at company events. I'm pretty sure most of my colleagues would say the same.