"It's about making the world a better place," says multilateral investor in Israel's SeeTree
After a lead investment in Israel's SeeTree, IFC's William Sonneborn joined CTech to discuss the impact of Israel's technologies on emerging markets
Following a successful series B funding round in SeeTree, an agtech company providing AI-powered intelligence on trees and tree clusters, Senior Director of the International Finance Corporation (IFC) William Sonneborn joined CTech to discuss what it looks for in an investment - particularly in the era of Covid-19.
"The next generation of investors are aligning their goals not only in wanting to generate returns but also making the world better," he said. "There's this opportunity for innovators to make sure they're thinking about business models that not only generate a profit - like gaming - but a business that could solve a real need."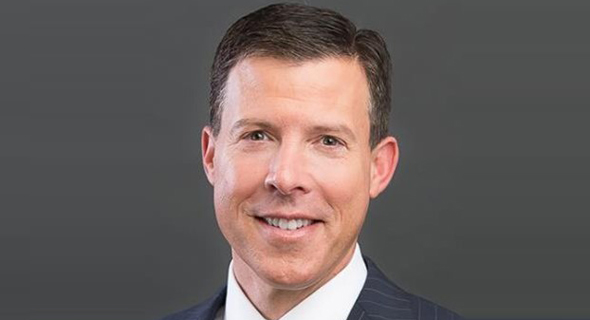 IFC Senior Director, William Sonneborn. Photo: International Finance Corporation

SeeTree's AI system monitors the health and growth rates of individual trees in a farmer's plot and produces personalized cultivation plans for each tree or cluster of trees. The result could revolutionize farming and food production for countries struggling to feed their citizens.

"You can think about SeeTree's technology in the same way that the MRI revolutionized human healthcare," Sonneborn said. "SeeTree provides the MRI on one million trees, going to potentially a billion trees."

The IFC is the private-sector arm of the World Bank Group and received its initial introduction to SeeTree through Startup Nation Central, a non-profit dedicated to fostering relationships between the Israeli ecosystem and investors. The meeting, which was planned for one hour, lasted three. While Sonneborn explains a lot of work has been done out of Israel and the U.S. on precision agriculture for soybeans and corn, SeeTree's AI machine learning technology uses comprehensive analysis of imaging to detect things the human eye can't detect when it comes to trees.

The main attraction to companies like SeeTree is the impact they can have on the rest of the world. There are 400 million 'yields' (kilograms per hectare) of tree crops in emerging markets, so the IFC is intending to help expand SeeTree's operations to penetrate those places, improve yields, remove operational costs, and reduce the amount of water they need.

"We can create this holistic solution where SeeTree's drone imaging can count expected amounts of fruit or nuts in a tree, but also the problems of overwatering, underwatering, and detect diseases early on to then allow for treatment," he said.

Earlier in December, Sonneborn spoke at the third annual summit hosted by the Israeli Forum for Impact Economy and TechForGood, an organization that helps entrepreneurs, investors, and corporate leaders connect to expand business operations. Co-Founder and CEO Omri Boral also spoke with CTech about how entities like IFC help Israel spread its capabilities to overseas markets.

"Many times, (Israeli) impact entrepreneurs find it hard to make that leap to international markets because the ecosystem here is a little bit isolated," she said. "The main goal of the conference was about looking at these emerging markets. Not as how Israel, a rich developed country, can donate or contribute to these emerging markets, but rather for the amazing opportunities there are in these markets for Israeli innovation."

Israel's precision agriculture technology is just one of the ways that investments from organizations like the IFC, with collaboration from summits by TechForGood, can help markets optimize their markets. Today, SeeTree's technology works best on citrus, but the company intends to expand its imaging to Macadamia nuts, almonds, and apple trees in geographies like Africa, Indonesia, East Asia, and South Asia.

"What we believe is that you don't have to sacrifice returns for impact," said Sonneborn when talking about the convergence in social change versus company profits. "We think they're highly correlated as long as your business model is focused on trying to solve a major business problem."

SeeTree was founded in 2017 and its $30 million series B brings its total funding to $45 million.