Interview
"Election hacking" is just a buzzword, says incoming Guardicore VP of Security Research for North America
With elections in the U.S. and Israel dominating headlines, Amit Serper puts concerned minds to rest - while warning us of the actual threats to look for.
An incoming senior executive at Israeli cybersecurity company Guardicore says that election interference and hacking is not to be feared in the conventional sense, but rather members of the public should be aware of 'psychological and information warfare' instead. Whereas widespread fraud is highly unlikely, it is possible that foreign threat actors impact results by posting rumors and fake news on social media.
"The way the media frames the sentence 'Election Hacking' is about someone hacking and changing results," explained Amit Serper, Guardicore's new VP of Security Research for North America. "In reality, that's not what's happening. Now, you have foreign threat actors using information warfare tactics… not necessarily someone coming and changing the votes."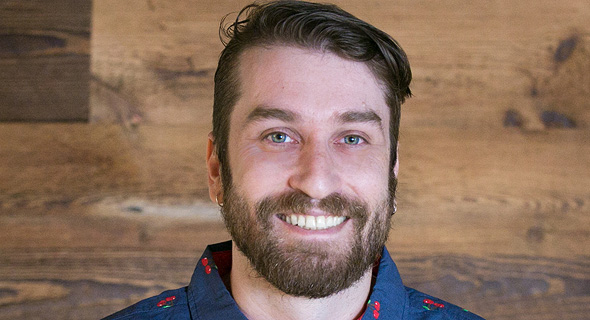 Amit Serper, Guardicore's VP of Security Research for North America. Photo: Jen Rosenthal

Serper clarified that the biggest form of 'election hacking' is from foreign actors on the internet in a different country who can manipulate the thought process of a public that is about to vote. Conventionally, this can be done through posting texts or memes with misinformation about candidates or organizing two ideologically contrasting rallies at the same place and time, which often leads to violence. "That is the threat, not someone hacking and changing the vote," he said.

In recent months there have been amplified conversations from high offices claiming election fraud and rigged elections to account for losses. Most notably, U.S. President Donald Trump has led a so far unsuccessful effort to prove that his 2020 loss was due to changing results or destroying ballots. In Israel, which in March will see its fourth election in two years, citizens need to be aware of "Twitter accounts amplifying messaging and spreading false rumors and fake news."

Serper joined Guardicore today after six years at Cybereason as VP, Security Strategy and Principal Security Researcher. As Guardicore's new Area VP of Security Research, North America, Serper will be working with the hackers, researchers, and data scientists who make up the "smart and talented people at Guardicore Labs". While not too much could be said about his upcoming assignments, Serper offered some advice on how to stay alert in a post-truth world.

"When you are seeing a message on social media or WhatsApp, whether its vaccines, Covid-19, or elections, always double-check the information you're seeing before spreading it onwards," he said. "It's very easy to fall into the scams and ploys of spreading misinformation."

Guardicore was founded in 2013 and is a data center and cloud security company helping protect organizations from hacking and ransomware attacks. It has raised more than $106 million and was recently voted one of the best startups to work at in Israel.