K Health closes $132 million series E at a $1.4 billion valuation
This is the remote healthcare company's third financing round in under a year, bringing in a total of $224 million
K Health Inc., the Israeli-founded remote healthcare company, announced on Tuesday that it had closed a $132M Series E round of funding led by GGV Capital and Valor Equity Partners. This is the third round of funding the company completed in under a year, having raised $42 million in November 2020 and $48 million in February, adding up to $224 in total.

The recent investment round was raised at a valuation of $1.4 billion, doubling its valuation from November. Several new investors, including the pension fund of Kaiser Permanente, the largest managed care organization in the U.S. boasting 12 million clients. Other investors who participated in the round include 14W, Max Ventures, Pico Partners, Marcy Venture Partners, Primary Ventures, BoxGroup, and LTS Investments.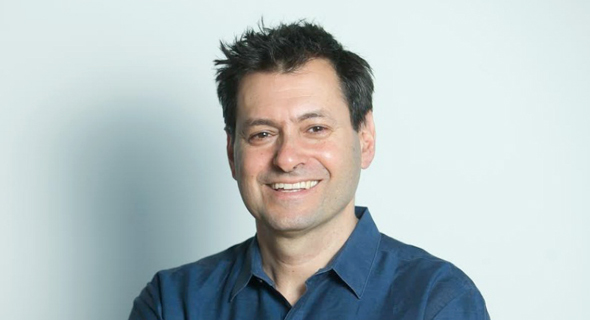 Allon Bloch. Photo: K Health

"We could have raised $400 million but I only raise what I require and a bit more. We had already closed the round in late December and chose the investors who best suit the company's character," Allon Bloch, K Health's CEO and co-founder told Calcalist.

The three funding rounds carried out over the past year were in response to the huge demand for the company's services, which according to Bloch solves complex pain points during these challenging times. "When Covid-19 broke out, it created a dynamic whereby people couldn't reach their doctors and we have become an available and affordable solution for them. The U.S. healthcare system is very expensive, with costs at least triple what they are in Israel. People also realized that many of their ailments could also be solved remotely. We estimate that 90% of the problems can be solved remotely, and if need be, we can refer patients to an expert physician or an intensive care unit. Our costs are substantially lower than a doctor's visit, which costs tens of dollars even if you have insurance," said Bloch.

"One of the reasons that many of the ailments we treat can be solved remotely is due to the fact that we possess a database that is continuously learning. There is much talk these days of personalized healthcare, but it rarely exists because companies aren't able to gather data in an orderly manner and get it in the hands of doctors. With us, we offer personalized healthcare from day one, and now due to our collaboration with Mayo Clinic, it will be even more advanced," he added.

As part of its mission toward building a global system for better medicine and access to treatment, K Health announced a collaboration with Mayo Clinic through the Mayo Clinic Platform in November 2020. The joint work focuses on improving and accelerating the deployment of virtual care models to improve health outcomes.

The app started off by collaboration with Maccabi Healthcare Services, Israel's second largest HMO, which provided it with an anonymized database of 2.2 million doctor visits carried out by the health fund over the past 25 years. It's important to note that K Health doesn't provide a medical diagnosis, but rather a statistical diagnosis that can indicate what the likely cause of the ailment is based on similar past queries by others. According to the company's testing, there is a high success rate in the app's suggestions to users. The app also offers the possibility of referring to a physician who will offer treatment based on a medical diagnosis.

The company currently generates an income of tens of millions of dollars a year. "We are looking far ahead into the future. I am here for at least the next 20 years. We still have a lot to do and we want to expand from millions of users to a billion," Bloch said.

Together with the funding announcement, K Health also announced the launch of K for Parents, a first-of-its-kind virtual pediatrics platform offering ongoing pediatric insights and care for children ages 3-17. The company said that existing K Health members pay nothing to add their children to the membership plan, while new users pay $9 per month for unlimited access to doctors or $19 for a one-time visit.

In a survey of 2,200 parents in the U.S. conducted by K Health, 83% of parents said they worry for days or weeks before reaching out to a doctor, and nearly 20% of parents use social media or a search engine for medical advice.

Valor Equity Partners' Founder and CEO Antonio Gracias, who sits on the boards of SpaceX and Tesla, will join the board along with GGV Capital's Managing Partner Hans Tung, who is also an investor in Peloton, Wish, and Affirm. Vivek Pattipati, Partner at Valor, will join as an observer.